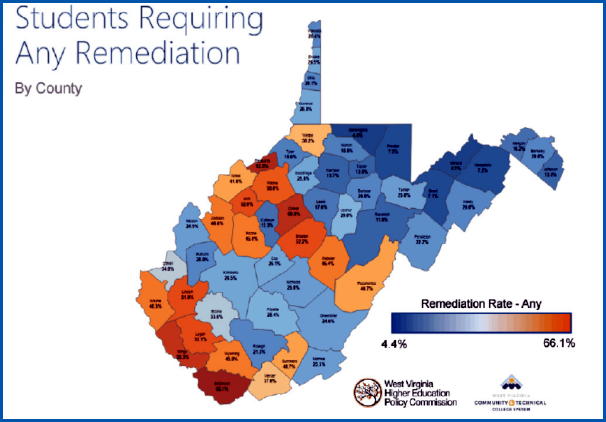 By Bob Weaver
Calhoun high school graduates, despite having among the worst college entry rates in the state, are among WV counties requiring less remedial college-entry help, according to the WV Higher Education Policy Commission.
Only 15% of Calhoun students needed the extra help, while about half of West Virginia's entry students were placed in remedial classes.
Calhoun students scored among the highest with an ACT composite scores of 22.6%.
Regional results, according to the Higher Education Policy Commission, the percentage of students needing remedial help:
Roane 46%
Wirt 52%
Clay 26%
Gilmer 68%
Ritchie 58%
Braxton 52%
See WV COLLEGE ENROLLMENT CONTINUES TO DECLINE
West Virginia's public high school four-year graduation rate last school year was 90 percent, up from 89 percent the previous school year.
The state's graduation rates rank high nationally but haven't been mirrored by high performance on other statewide measures of student success. Only 22 percent of juniors in the 2016-2017 school year were deemed at least "proficient" on the state math standardized test. About half were judged at least proficient in English.
West Virginia students don't have to score proficient on these tests to graduate.