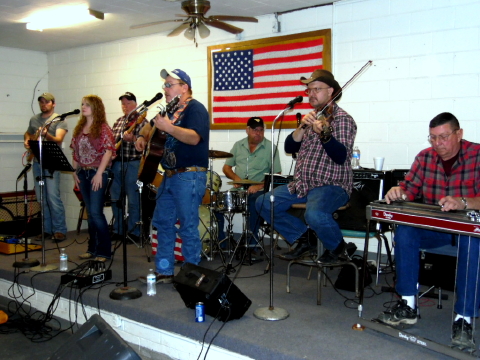 "County Line" band members (left to right) Tony Carr, guitarist; Gary Cook, bass; Kenna Hayes, vocalist; Al Parsons, drums; Junior Tallman, band leader; Noot Harrison, fiddle; Robert Parsons, steel guitar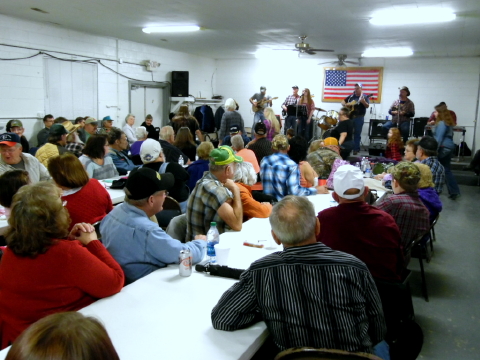 The West Fork Valley Hills are alive with music every Saturday night
By Bob Weaver 2016
"The music was in my soul," said County Line lead musician Junior Tallman, growing up with his musical family at Linden near the Roane-Calhoun line.
County Line played over the weekend at the Upper West Fork Park to its regularly packed crowd with a number of campaigning politicians added to the mix.
Tallman was in Nashville for many years working as a studio musician in the 1980s and has played with many of the country greats.
"I loved gospel music, it was part of my family life," Tallman said.
He has written over 260 songs, many of which have been recorded.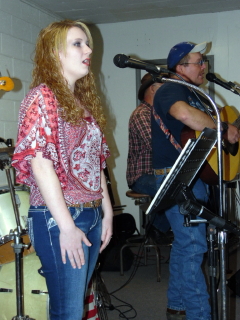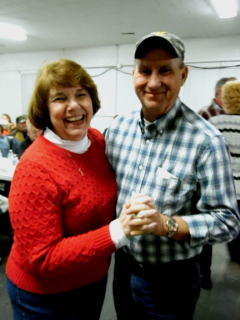 Left: Vocalist Kenna Hayes and band leader Tallman;
Right: Jean Simers and Bob Groves take the dance floor
Returning to Roane County in 2006, he met up with Arnoldsburg resident, drummer Al Parsons and they started the County Line Band, which frequently plays local venues, fairs and family events.
"The best part has been bringing young musicians to the stage to perform," Tallman said.
Most folks can afford the $2 admission fee to Saturday night music at the park.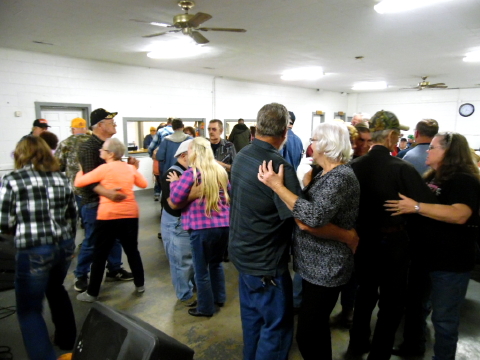 The event allows for lots of dancing