HOWARD COOPER WAS BORN 130 YEARS AG0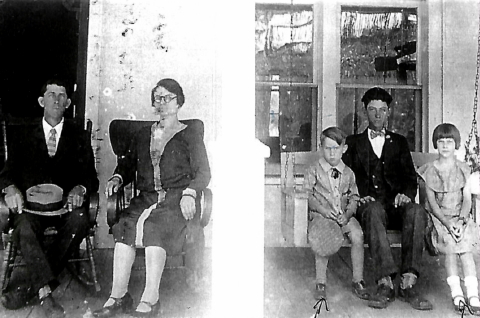 Howard and Jane Shrader Cooper and family in
front of Little Creek homestead, early 1900s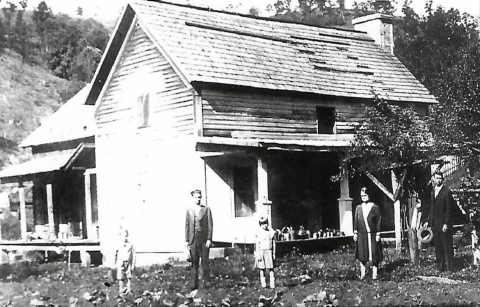 The Cooper Children (L to R)
Forrest, Bernstein and Byrnadeen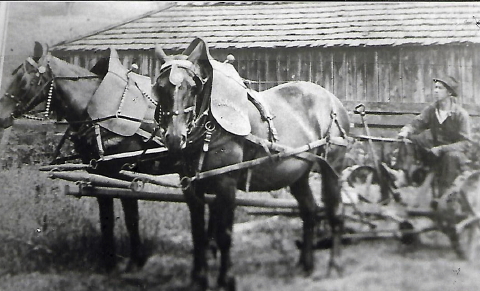 Howard Cooper and team, grist mill at rear
By Bob Weaver
Original buildings of Howard C. Cooper's farm on Little Creek are still standing, about eight structures, his home burning to the ground in 1973 after being struck lightning in July of 1973 during a thunderstorm. Cooper's wife blamed the fire on the indoor plumbing, for attracting the lightening bolt.
The farm renews an epiphany about the stalwart lives of Calhoun people before the luxurious times of handy convenience.
There was a building for every purpose under the sun, from barns, coups, and corn cribs to a blacksmith shop and grist mill, and the outhouse.
Cooper (1888-1981) married Sarah Jane Shrader (1893-1974) in 1913.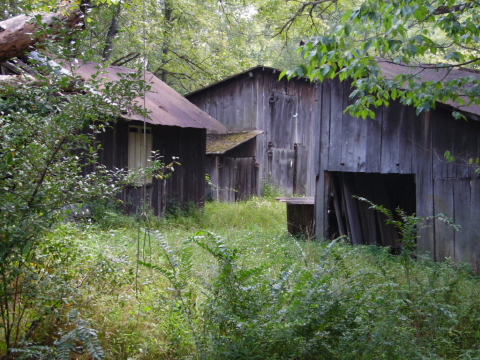 Farm life outbuildings still
standing on original Cooper place
He was a teamster, sticking close to horses, never owning a car.
The original house was two log houses placed together, and remodeled over the years, the original cabins likely belonging to Cooper's ancestors, was remodeled.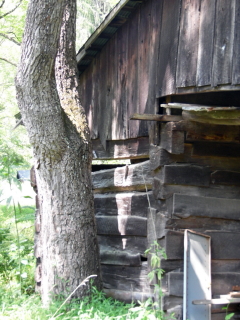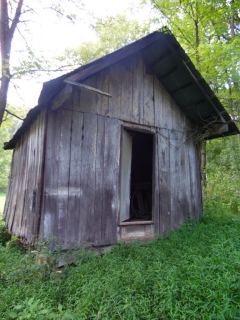 Log and other structures date back to 1800s
"A very religious family, they never missed church," said Ronzil Lynch, whose mother's roots are in Little Creek.
"I went to Sunday dinner at the Coopers, he would play the violin (he didn't call it a fiddle) and she would play the organ, usually gospel music," Lynch. Howard Cooper lived his last years with his daughter Byrnadeen Offutt.
Cooper Children:
Forrest Alvatious Cooper (1924 - 2003) of Parkersburg, was a self-employed contractor. He built and was founder and pastor of Parkersburg Revival Center and traveled throughout the U.S. and Jamaica preaching evangelistic services.
Bernstein N. Cooper, born 1913 and died in Pineville WV in 2004.
Byrnadeen Offutt (1921-2011) See Byrnadeen Cooper Offutt
TOUR OF COOPER FARM OUTBUILDINGS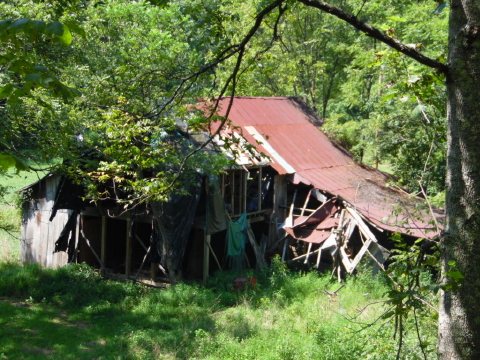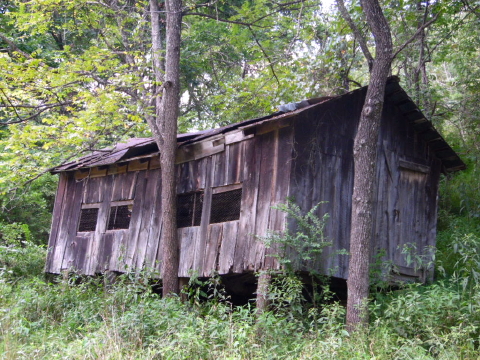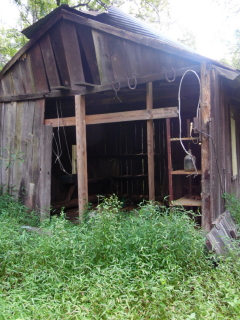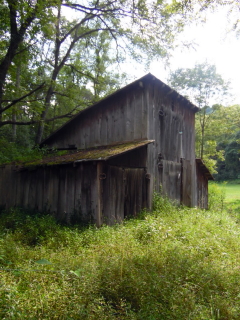 2015