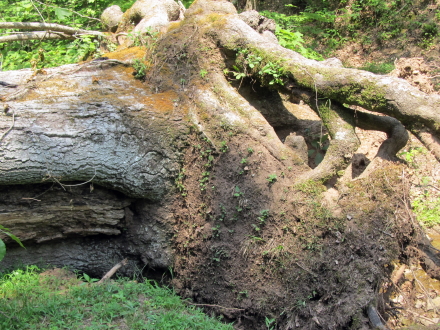 Giant oak downed on Katies Run was
about 13 feet in circumference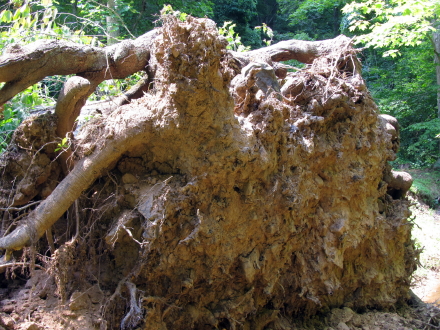 Expansive root system gave way during high wind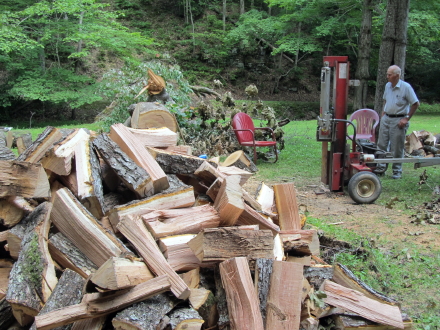 2014
The good news, a lot of wood for winter burning
A giant oak tree fell victim to recent high wind, at the McCormick-Yoak Camp on Katies Run, off State Rt. 5 at Annamoriah.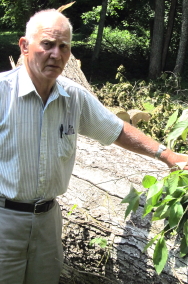 Jim McCormick (left) said the large tree had a circumference of about 13 feet, and has flourished along a small stream.
McCormick and his son spent Wednesday splitting the tree into firewood. "It's going to make a lot of firewood for this winter, "he said.
The Calhoun woods have taken a beating since the Ice Storm of 2003 and more recent high wind events.
Calhoun is among America's most forested counties, about 90%.