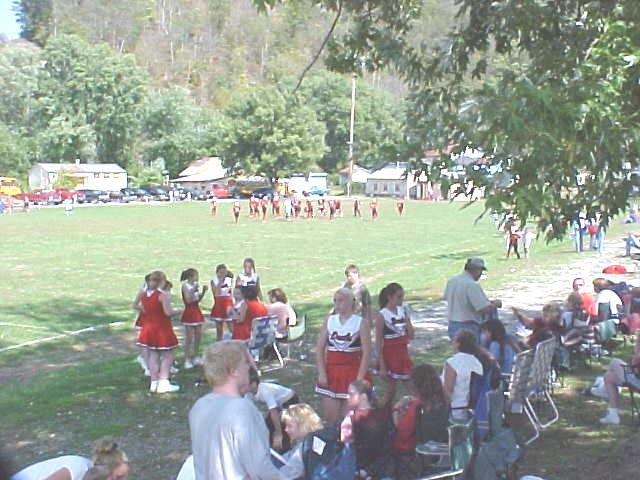 Wayne Underwood Field site of youth homecoming game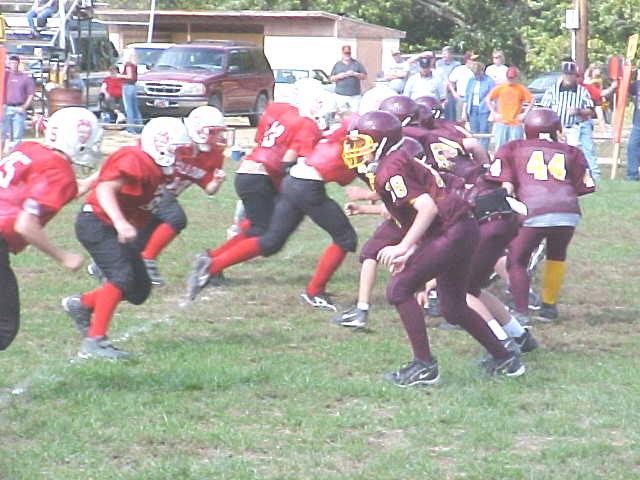 Calhoun's A team victorious
Calhoun's youth league football teams played Williamstown yesterday afternoon at Wayne Underwood Field in what was billed a homecoming game. The A team defeated Williamstown 44-0, but the B and C teams lost.
The B team was defeated 6-0 in overtime and the C team lost 28-8.
A considerable crowd enjoyed the Sunday afternoon football.
The field has received several recent improvements made possible by donations and volunteer work, including a new PA system, a new electronic scoreboard and new steps at the entrance, among others.
Spectators enjoy fall afternoon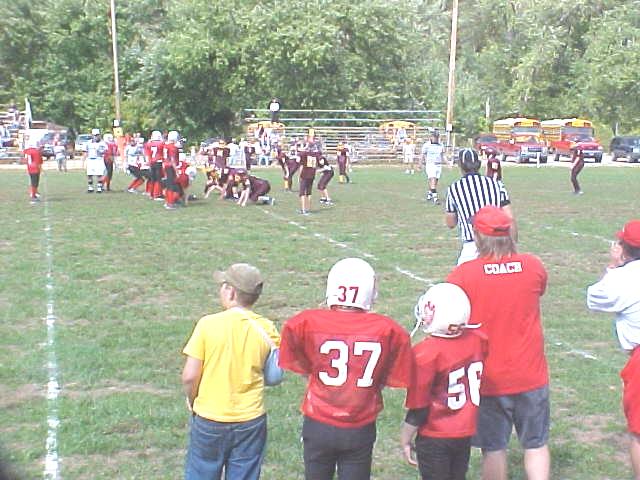 A team on the line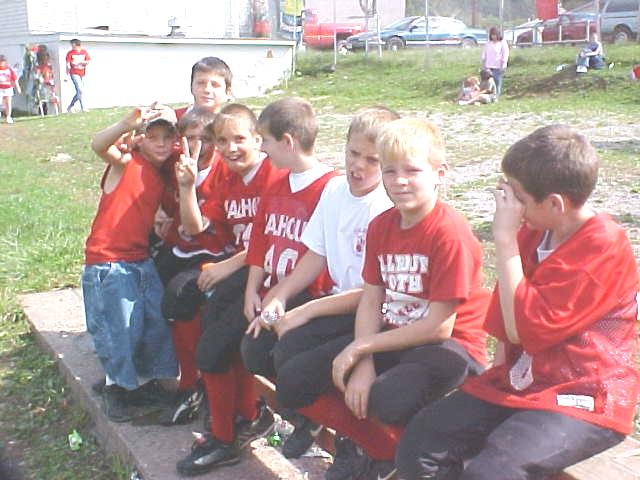 Players waiting for their game