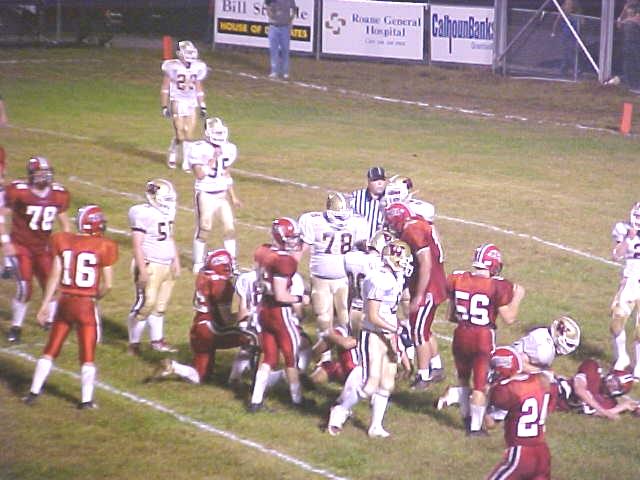 Calhoun at the goal line for first TD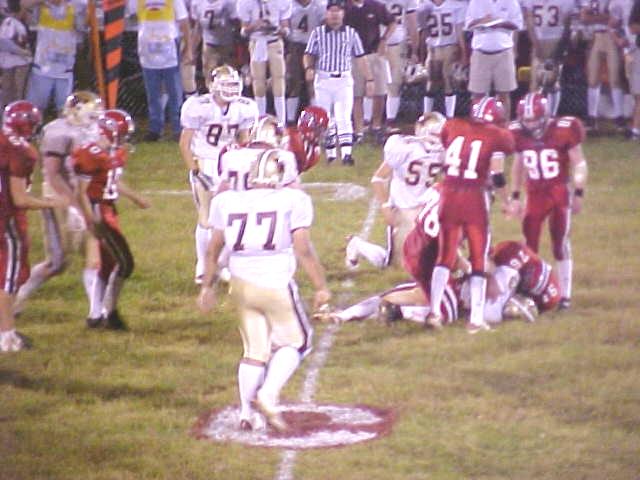 Calhoun played well for a good game
The voice of the Red Devils Rick Fitzwater said "The fans got their money's worth tonight," as the Calhoun Red Devils gave the Williamstown Yellow Jackets an unexpected tussle. Williamstown defeated Calhoun 14-7 before a crowd of 1213 ticket paying fans.
Eric Metz scored the lone touchdown.
Regional sports writers predicted a Williamstown win by a significant margin, but the Red Devils played well against one of the state's top ranked teams.
It was a good football game, leaving Calhoun with a 4-1 record.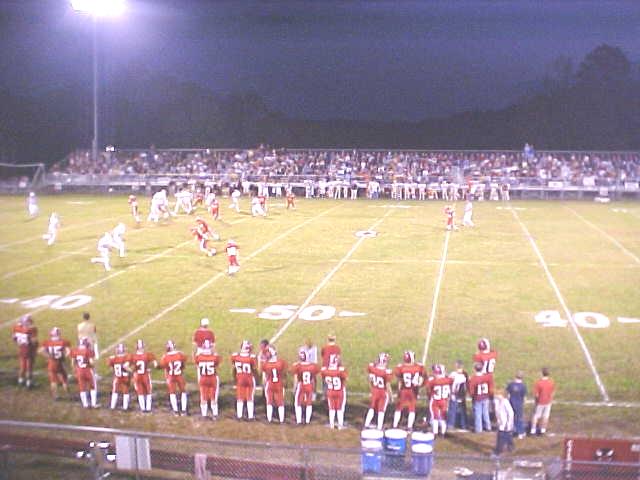 The tight game was unexpected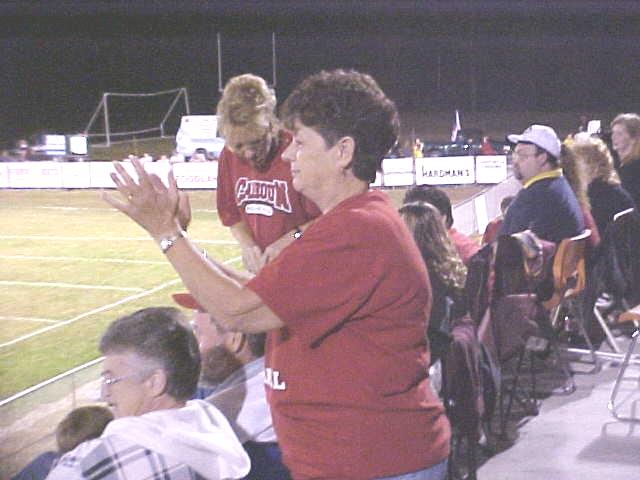 Football grandma Betty Price cheers them on