Calhoun's big homecoming game is Friday evening with Williamstown, going into the game with a 4-0 record, with the Red Devil's team is holding ninth place in the state's AAA standing.

Zach Houchin was named "Athlete of the Week" by the Parkersburg News and Sentinel for the week of Sept. 23. "The Calhoun County quarterback threw a pair of touchdown passes as the Red Devils won at Clay County for the first time in two decades. Houchin tossed a 39-yard TD pass to Eric Metz and a 4-yard score to Justin Price as Calhoun County stayed unbeaten with a 12-0 win."

Eric Metz was named to the "Athlete of the Week Honor Roll" for the second time this season. Eric has scored four touchdowns and rushed for 447 yards this season.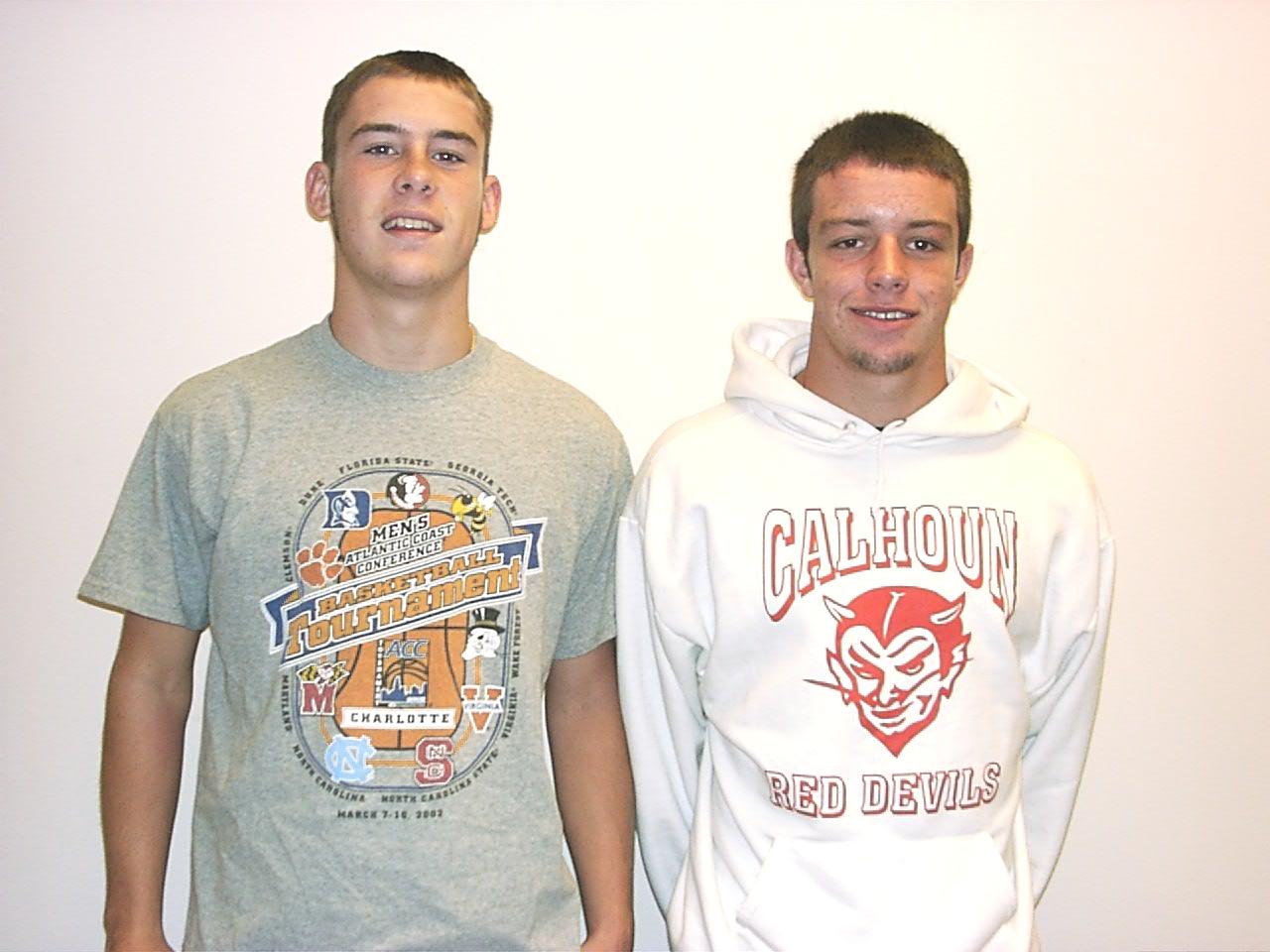 Zach Houchin and Eric Metz
See Mid-Ohio Valley High School Football Leaders Football Statistics
Courtesy of ccmhs.calh.k12.wv.us/high
The school will have a homecoming parade "Scorch the Stingers" starting at 5:30 p.m. Friday at the Mt. Zion campus. The parade will line up at the Mt. Zion Drive-in and proceed south on Route 16 down the school's main highway to the bus garage.
During half-time Leah Harold will be crowned Homecoming Queen 2002 by last year's queen Maryellen Bell.