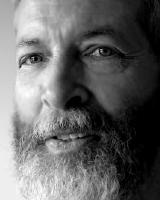 By Tony Russell
taorivertony@gmail.com

Our kitchen sink was stopped up, so I headed out to our local big box store to buy a snake to run down the drain. I was wandering around trying to find the plumbing section when I spotted the clerk I'd bought some paint from on my last visit. "Hey, Don," I said, "can you point me toward the snakes?"

To finish reading this column, to see earlier "Of Principalities and Powers" columns, or to post a comment, click on this link   ofprincipalitiesandpowers  I'd appreciate hearing from you about the columns. You can post a comment below the column on the website, or you can e-mail me directly at   href="mailto: taorivertony@gmail.com ">taorivertony@gmail.com

If you enjoy a column, I'd greatly appreciate it if you would post a link on Facebook, your own blog, or any other social media you might use. I write with the goal of nudging the world toward becoming a happier, more peaceful place, and your help in reaching more readers would be a welcome boost.