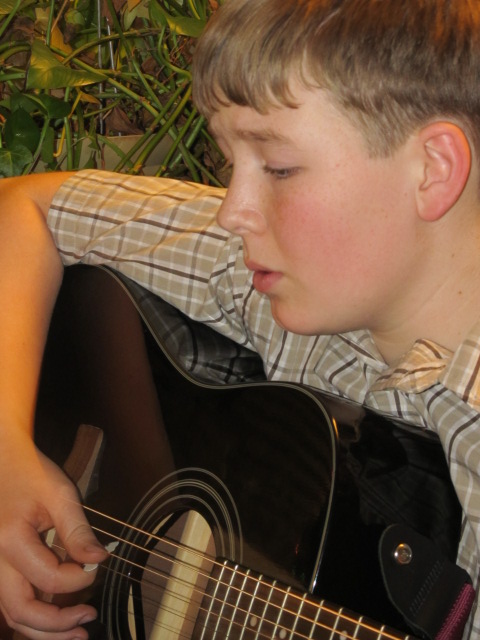 Daniel Hall says, "I'm gonna stick with it," makin' music
Arnoldsburg resident Daniel Hall, 14, says he got his first guitar when he was four years old and has been taking lessons from mountain music makers and improving his talent ever since.
"It seemed natural to me," Daniel said, "I have ten instruments now, from guitars to banjos to a mandolin."
Daniel just attended the Applachian String Band Music Festival in Raleigh County, a five-day gathering of over 3,000 listening to some of Americans most talent musicians, and connecting with two of his favorite Calhoun musicians, 91-year-old Lester McCumbers and fiddler Jake Krack, both award winning Applachian musicians.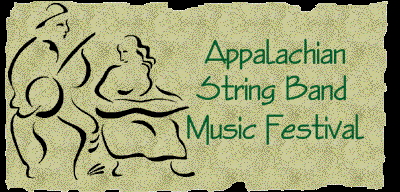 A five day mountaintop gathering of musicians and friends with contests, concerts, workshops, square dances, camping and a hymn-sing. West Virginia masters are presented to an audience of more than 3000 musicians and string band music lovers from around the world. Over the history of this festival, more than 20 foreign countries and 48 of the 50 states have been represented, with many returning year after year to this much-loved festival. Lester McCumbers was at the event giving old-time music making lessons.
Daniel has taken banjo lessons from "Tube Check" Parsons, guitar lessons from Rick Falls and fiddle lessons from Jake Krack.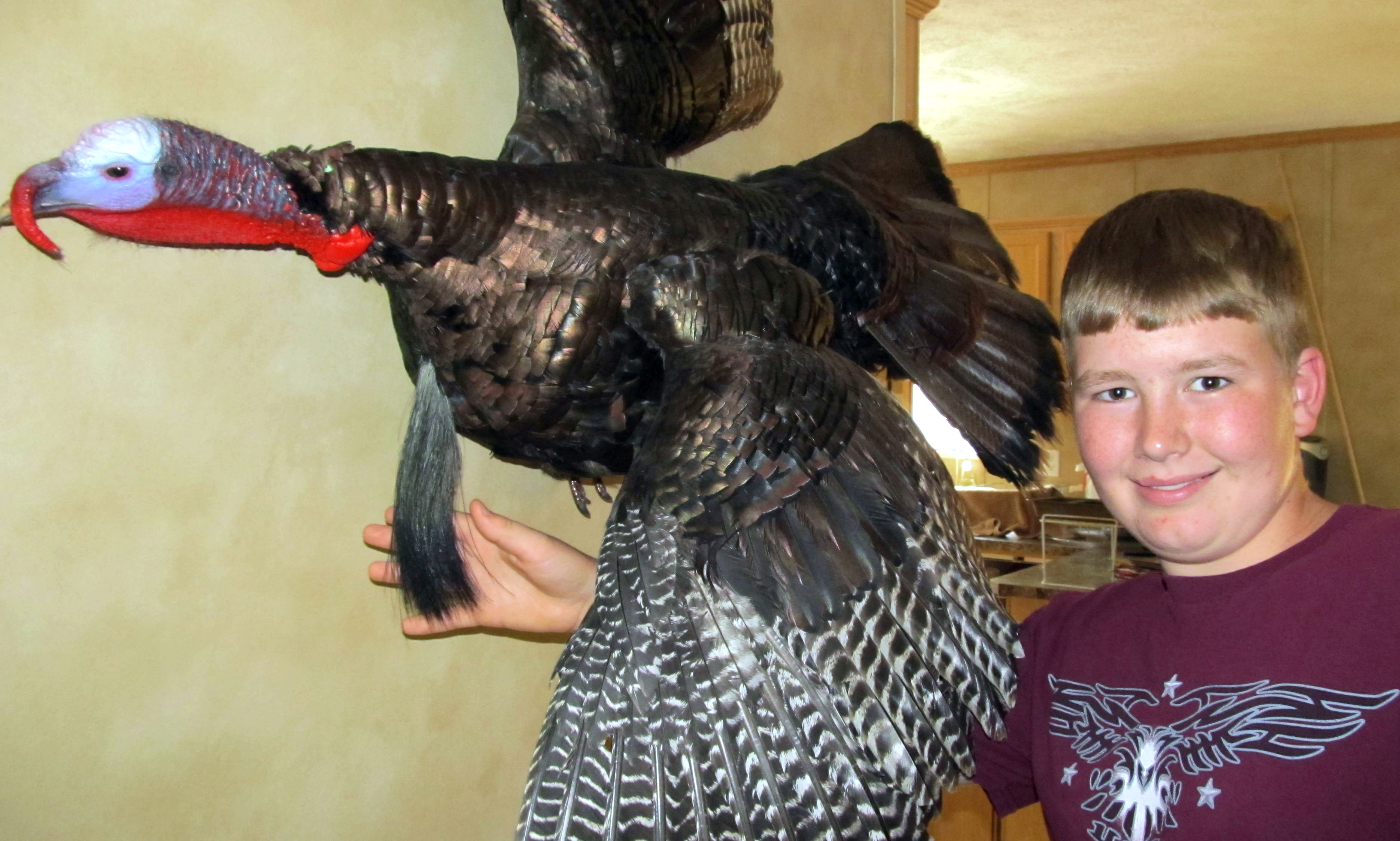 Daniel with turkey he killed near home on Spring Run
"I really like Lester Flat and Earl Scruggs and Hank Williams. Jr.," he said, recalling that his grandfather remembers Flat and Scruggs performing at the Mt. Zion Drive-in Theater in the 1950s.
"I've been gettin' up and pickin' and singin' with some of the oldtimers around here every now and then," he said.
"I'm goin' to stick with it," music making.
When Daniel is not making music, he likes to hunt, fish and ride his dirt bike.
He is the son of Daniel Hall of Arnoldsburg and Roberta Moore of Spencer, and spends quite a bit of time with his grandparents, Arnoldsburg residents Ray and Bev Hall, and his brother Brandon.