By Tony Russell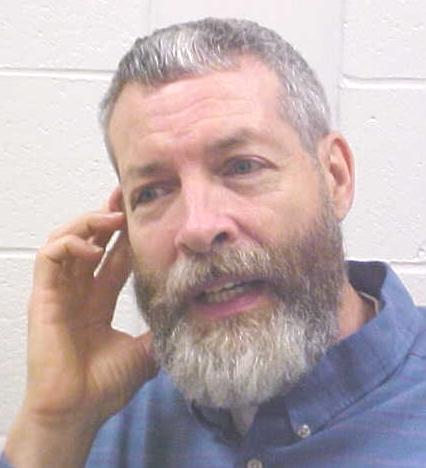 It had been a month or so since I'd been in Darrell's health food store, and I'd been itching to see how his business was doing.
"Howdy, Darrell," I said. "Got any sesame tahini hidden around here?"
"I'm fresh out," he declared. "Had a big run on it. But I should be getting some more in on the truck tomorrow."
"I guess I can wait. So how's business?" I asked. "Still following the Enron model? All those 'round trip' sales to Wendell? Stock options to your auditing firm?"
"Those pikers!" he scoffed. "All they did was get filthy rich. I've got my sights set higher than that."
That took me by surprise. "Just how high do you have in mind, Darrell?"
"The Big Cabin in Washington," he announced proudly.
"The White House!" I said incredulously. "How in the world do you think you can pull that off?"
"The same way I've built this business," he said. "Study the techniques of the masters, and then put the pedal to the metal."
"So you've been studying …?"
"George W. Bush's rise in the world."
"I see. So you're combining corporate business dealings and politics."
"You've got it. 'Greed and lead'."
"What's your plan?"
"I'm negotiating with a giant food distribution firm to buy me out at three times what this store is worth; they're also giving me a seat on their Board of Directors and their auditing committee."
"No offense, Darrell, but why would they want to buy a piddlin' little outfit like this?"
"Because of my name and my connections, of course!"
"I know folks around here think a lot of your family, Darrell, but once you get beyond Leatherbark and Broomstick, I'm not sure a whole lot of people know who they are."
"You'd be surprised. Daddy was president of the Back Fork Coonhunters Club for years, and when your Daddy is president, it tends to open doors for you."
"Say that's true, for argument's sake. What happens next?"
"Then I get a bargain-basement 'loan' from the company that I'll never repay. I use that to buy company stock. I sign an agreement that I won't sell the stock for at least six months, but two months later, knowing that the stock is going to take a nosedive, I sell it at a huge profit, and use that money to buy into the Charleston Alley Cats. Then I get my buddies to maneuver the city into using $150,000,000 of taxpayers' money to build me a new stadium. Then we sell the Alley Cats for three times what we paid for them to a guy I coincidentally just steered $9,000,000,000 of public assets to. My partners, who are all hardheaded businessmen, insist that, even though my share of the sale should only be $2.3 million, I just have to take $14.9 million. I'll protest, but what can I do? So I start with nothing, really, and end up a multi-millionaire. Is this a great country or what?"
"That's really inspiring, Darrell. It just goes to show what someone can do if they're willing to work hard and play by the rules."