By Bob Weaver

Two Calhoun men came out victorious last night in the 16th Annual Toughman Contest at the Parkersburg High School Field House. Eric "Fat" Starcher of Mt. Zion and Jewell (Jason) Rider of Grantsville knocked out their opponents.

Eric Starcher dazed his opponent Rodney Lamp in the first round, which ended in a technical knockout after 40 seconds. Starcher put Lamp on the mat, but the match ended when the fight was stopped. Starcher was fighting in the heavyweight class.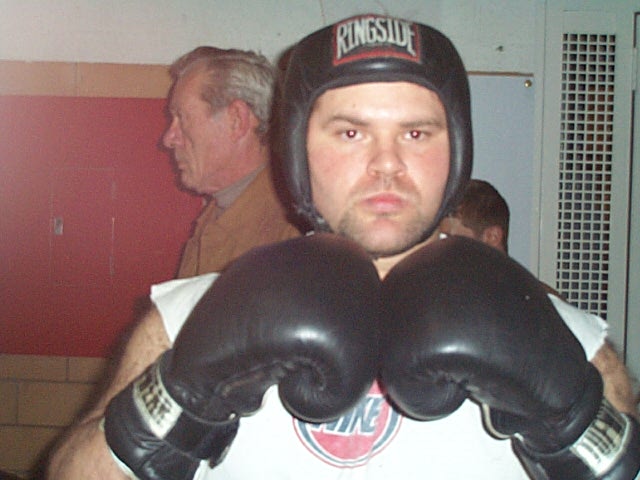 Eric "Fat" Starcher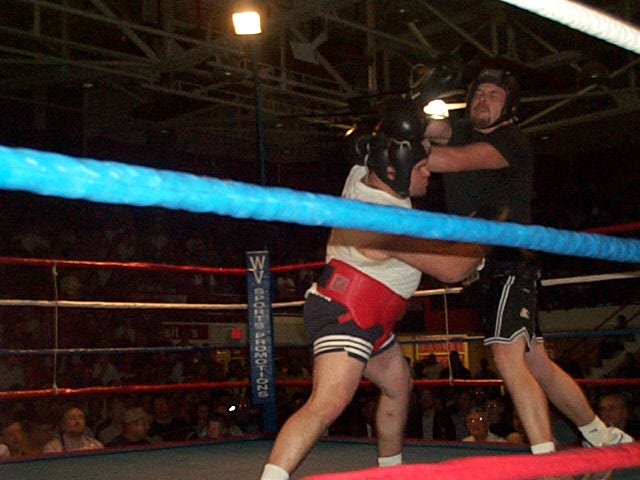 "Fats" TKO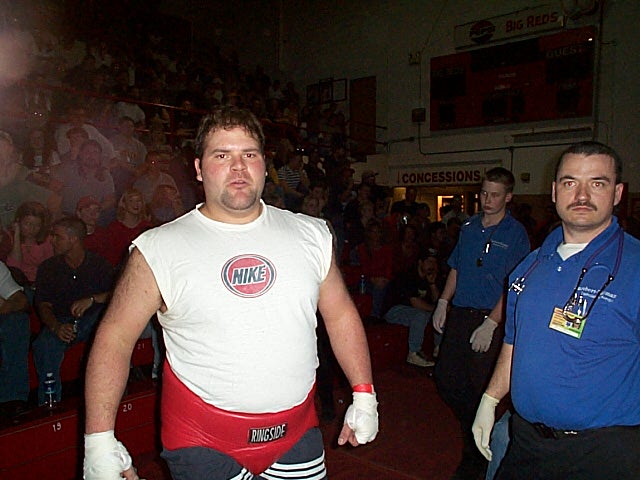 "Fats" victory face

Jewell (Jason) Rider, a 170 pound fighter in the lightweight category, knocked out his opponent Sam Abbott of Spencer, 23 seconds into the second round. Abbott was unable to move for over one minute after collapsing to the mat.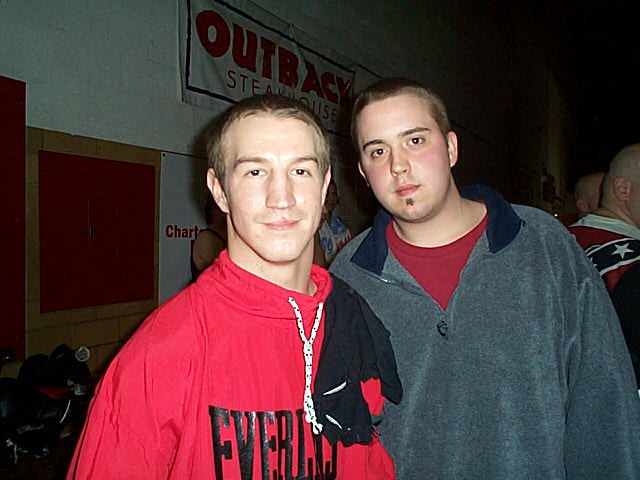 Jewell and Jon before the bout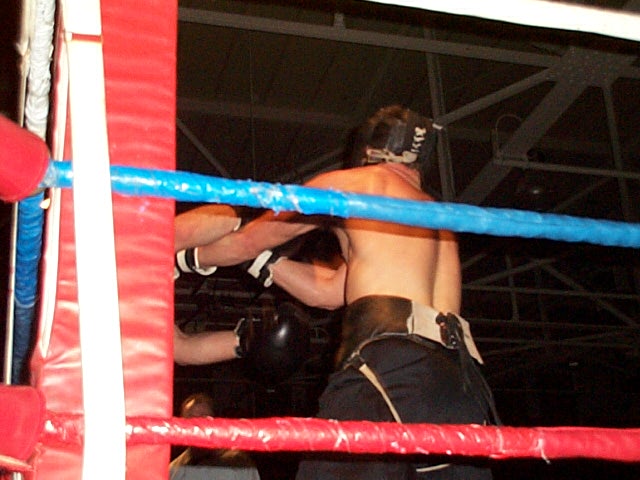 Jewell's (Jason) left jab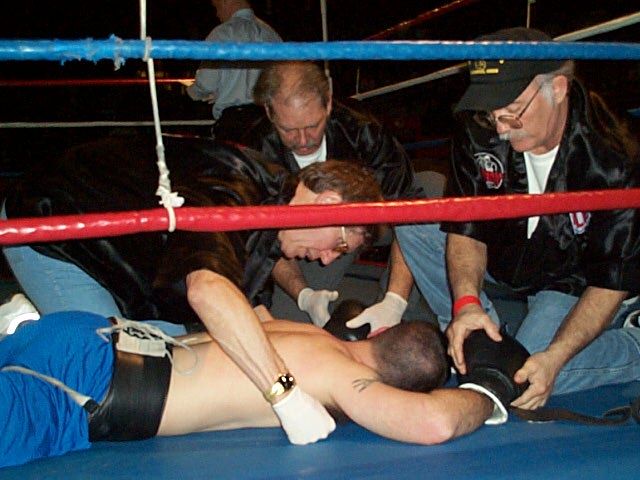 Sam Abbott KO'd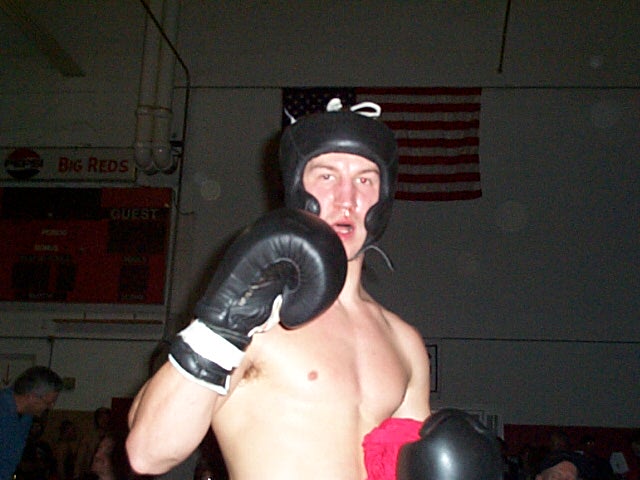 The victorious Jewell Rider
Both men will return tonight (Saturday) to compete with other winners for the $1000 prize. Wirt County resident Mike Sheppard will be fighting in a sanctioned event, in addition to the Toughman run-off.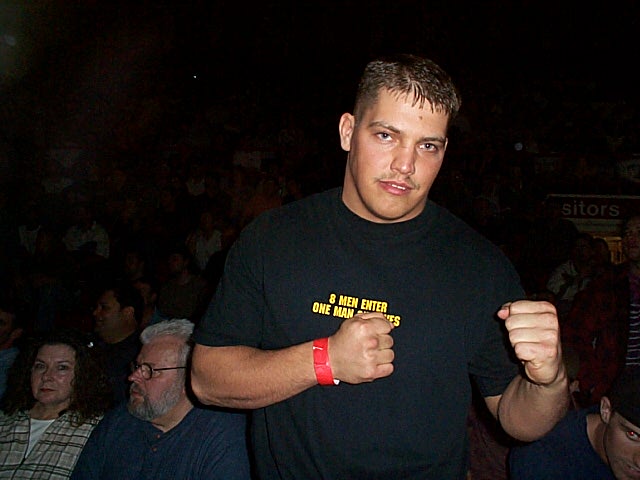 Mike Sheppard