Submitted by Sue Cosgrove
Photos courtesy of Bev Mullins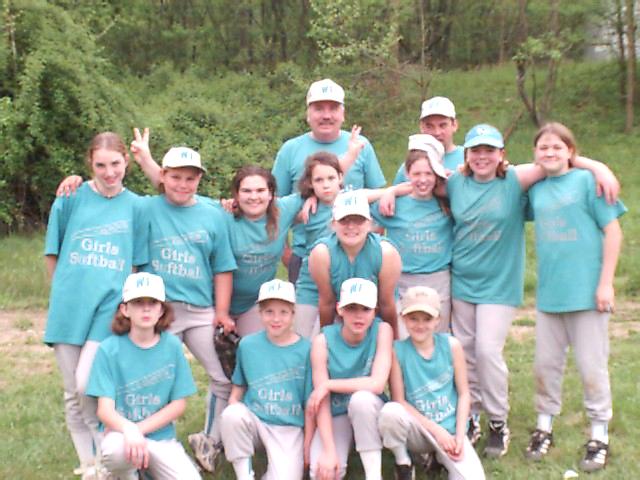 West Fork Team
The West Fork softball team played and won their third game Wednesday night at the Upper West Fork Park. In a match with Arnoldsburg, West Fork held their opponents to three runs, with a final score of 10-3.
All the players contributed to the win, two team "Most Valuable Players" stood out, Amy Ashley and Cassie Mulllins.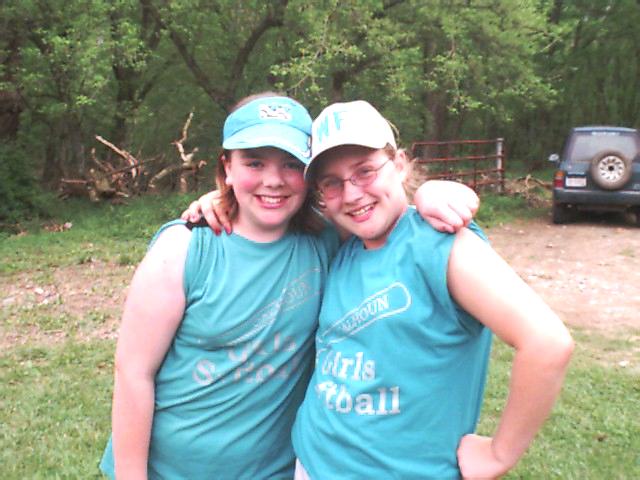 Cassie Mullins (Left) and Amy Ashley
Amy is the daughter of Matt and Billie Ashley, and is a hard-hitting second baseman who hit a double and homered the game.
Cassie pitched the full game, striking out ten batters. She is the daughter of Bev and Bill Mullins.
Both players love fast pitch and hope more players join Calhoun County Youth Softball, 12 and under league.