2011 NEW YEARS CRASH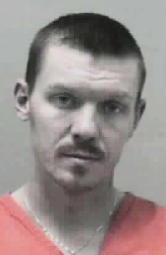 Willie Shane Nicholson, 30, of Clarksburg, has been issued eleven charges, including three felonies, related to fleeing from Grantsville police officers Saturday night and crashing his truck into four parked vehicles.
Local officials said it was a crash that created the most destruction and debris without a loss of life during their recollection.
Grantsville patrolman Rob Bradley said Nicholson reached speeds of 95 mph on Rt. 5 west after he fled from officer Joey Garrett, who was making a traffic stop on Nicholson's vehicle in Grantsville, suspecting a drunken driver.
Bradley, who arrived during the traffic stop, led the chase with officer Garrett also in the pursuit, saying, "He [Nicholson] never hit his brakes," and lost control in a sharp turn at Cabot Station, about two miles west of Grantsville.
Nicholson struck four parked vehicles with his truck, then rolled his vehicle over on its top in the middle of the highway.
Officer Bradley said to avoid hitting the damaged vehicles and the vehicle in the road, he drove his cruiser into a hillside area, the cruiser had minimal damage.
Nicholson fled from the debris-ridden scene, walking through a residential area into the woods, but then returned to the scene.
"He continued to maintain he was not the driver of the wrecked truck," said Bradley. He was taken to Minnie Hamilton Health System where he was treated for minor injuries, where his blood alcohol was 1.86.
Nicholson is in Central Regional Jail on $20,600 bond.
Among his charges, driving suspended, DUI 3rd offense, fleeing DUI, reckless driving crashing with damage, speeding, expired registration, no insurance, fleeing on foot, fleeing with reckless indifference and obstructing.
Sources close to the investigation indicated Nicholson had a four-page record, including DUI, fleeing, driving revoked, domestic battery, probation violation, and several other charges.
He is scheduled to be arraigned before magistrate Rick Postalwait on January 11.
(Judge Thomas Evans III in Calhoun Circuit Court in September, 2012 sentenced Willie Nicholson one to three years in the WV State Penitentiary, related to third offense DUI, driving suspended. The sentence will run concurrently with charges in Harrison County.) See related story DRIVER FLEEING FROM GRANTSVILLE POLICE DESTROYS FIVE VEHICLES - Driver Was Suspended, Had Considerable Record