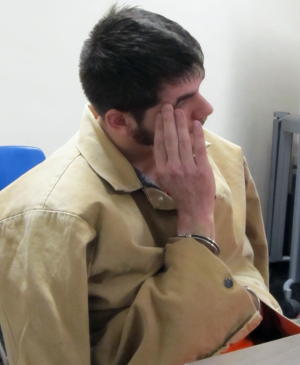 Accused bank robber Ricky Vance makes
first appearance in a Calhoun court
A probable cause hearing yesterday in Grantsville for accused Calhoun bank robber Richard Dewayne Vance, 22, of Orma, was rescheduled because Vance appeared without an attorney.
Prosecutor Rocky Holmes said Vance was advised regarding the necessity of an attorney, indicating Vance had said he was hiring a private attorney to represent him.
After questioning by magistrate Rick Postalwait, Vance eventually said he wanted a court-appointed attorney.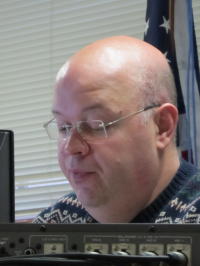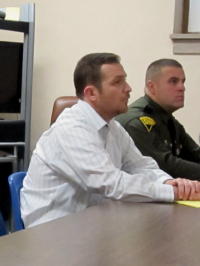 Magistrate Postalwait (left) reschedules hearing after
Vance appeared without a private attorney; Prosecutor
Rocky Holmes and WV State Police appeared for state
Following discussion regarding the hearing moving forward, magistrate Postalwait ruled that the hearing would be rescheduled for December 7 at 10 a.m., allowing time for the appointment of a court-appointed attorney.
Vance will appear before Judge David Nibert in Spencer this Thursday regarding Vance's violation of probation in Roane County linked to earlier larceny charges, where he could be sentenced to 1-10 years after fleeing to Texas.
Vance was extradited from Texas by Roane County authorities.
He is represented in the Roane case by attorney John Oshoway.
Vance told magistrate court in Grantsville he was hoping to obtain bond, with the help of family members.
Bond for the Calhoun bank robbery has been set at $90,000.
Vance is facing two charges in Calhoun, one for robbery in the first degree for the robbery of Calhoun Banks at Arnoldsburg, and a second charge of grand larceny for the theft of an ATV used in the robbery.
He is being held in Central Regional Jail.
See related story POLICE SAY EVIDENCE TIES VANCE TO BANK ROBBERY