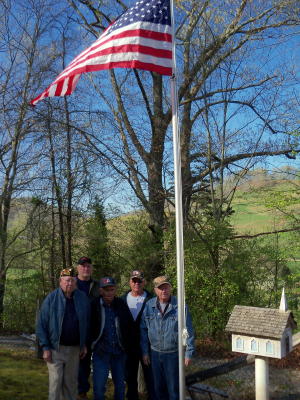 Vets honor war dead in Lynch Cemetery
2010
Grantsville VFW Post 5959 have resumed their on-going project to erect flag poles and flags at Calhoun and regional cemeteries.
The veteran's went to the Lynch Cemetery on Altizer Road to do the honors yesterday.
Most of the Lynchs and Whytsells in the county are buried there.
Perhaps the most historical figure reposing in the cemetery is George Lynch, Jr., an early settler to the county.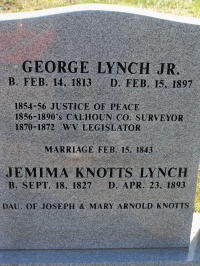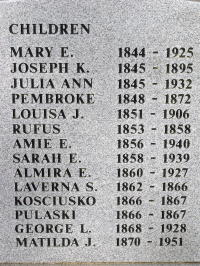 George and his wife Jemima Knotts had 14 children, George, served as a state representative from the region.
"There are several old veterans at rest in this cemetery," said VFW member Victor Whytsell.