By Bob Weaver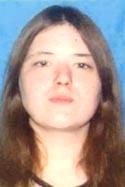 An 18-year-old girl (shown left) missing from Spencer since 2002 has been identified by authorities as the skeletal remains found by hunters on a remote ridge near Creston, Wirt County, in December.
Christian Dawn Starcher Seabolt left her mother's apartment in Spencer to get a pack of cigarettes over seven years ago, never to be seen again.
The WV State Police have notified Seabolt's father, Jesse "Moe" Starcher of Spencer, saying the identification was made using dental records.
Seabolt's remains are being sent to the Smithsonian Institute in Washington for further forensics, related to her cause of death.
Jesse "Moe" Starcher has been relentless in trying to find out what happened to his daughter.
"It does bring some closure," he said, "while it has destroyed a glimmer of hope that she was still alive."
"I just hope we can have some justice about what happened to her," Starcher said.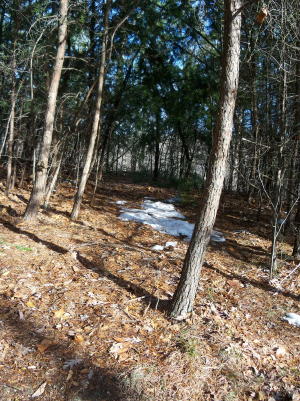 Skeletal remains found in wooded area
just off a rural road near Creston
Seabolt was known to be acquainted with a number of individuals in Roane, Clay and Wirt counties involved in drugs and murder.
Seabolt was an acquaintance of Alex Vincent "Tattoo Vince" Golosow, a Tariff, Roane County man, now serving time for killing Michael Judson Reid, 52, in 2002.
In 2004, authorities made a drug bust at Creston, arresting several individuals including Russell Davis, who was living in the community at the time.
Davis was an acquaintance of "Tattoo Vince," and testified during the Reid murder trial.
Seabolt's body was discovered on Groundhog Ridge, just off a back-road that weaves through the hills from Spring Creek in Roane County to Creston.
See related stories:
FORENSICS COULD SOLVE MYSTERY OF UNIDENTIFIED WIRT BODY - Skeletal Remains Discovered Near Creston
SKELETAL REMAINS COULD BE MISSING SPENCER WOMAN - Former Creston Residents Connected To Christian Dawn Starcher Seabolt
FATHER SAYS SKELETAL REMAINS COULD BE HIS DAUGHTER - Investigation Moving Toward Identification