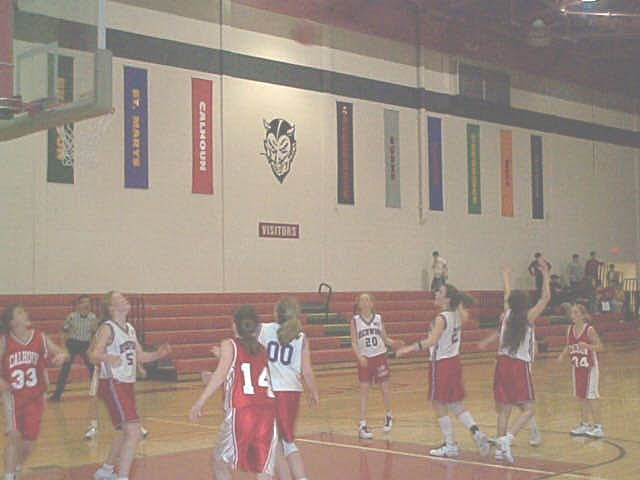 The ball "flies high" against Richwood
Calhoun Middle Girl's Basketball is headed for championship play at the Central WV Athletic Conference, continuing today at Calhoun Middle/High School.
Calhoun defeated Richwood 34-22 and Clay defeated Braxton 46-26 last night. A play-off game will begin at 1 p.m. and the CWVAC championship game is at 3:30 p.m.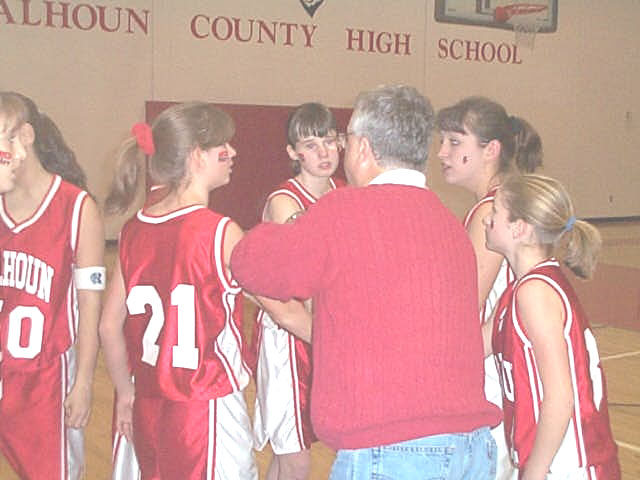 Coach Chip Westfall encourages players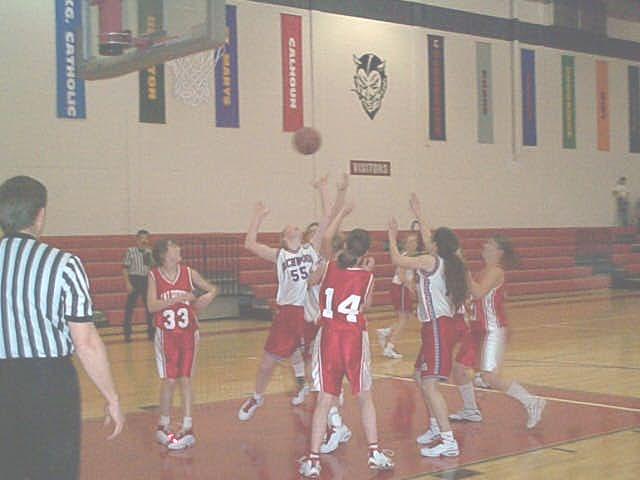 Calhoun girls in today's championship play-off
A large crowd attended the tourney at the Mt. Zion campus.
A big basketball weekend continues tonight at CM/HS with the Little Kanawha Conference boys "Night of Champions," which kicks off at 5 p.m.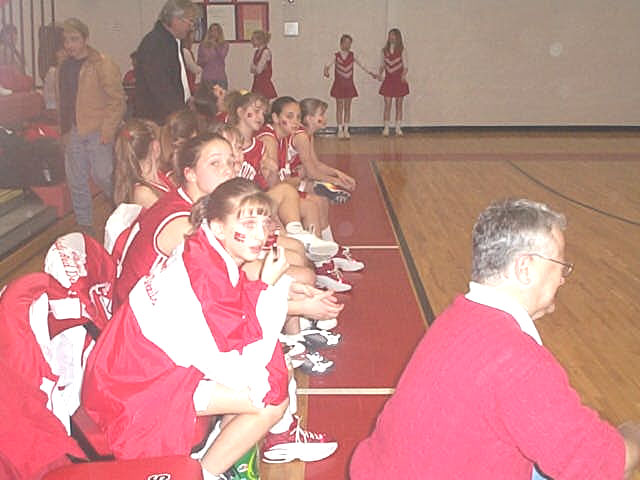 The middle school line-up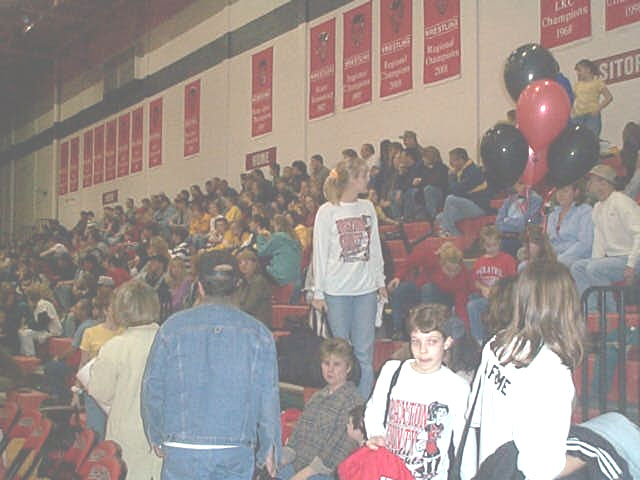 Large crowd attend tourney