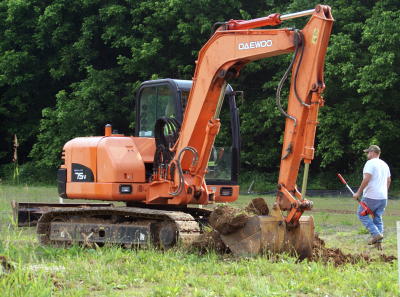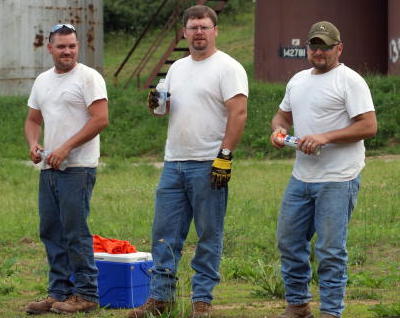 L-R: Ben Wood, Brian Toney and Joe
Hersman work to prep the "mud bog"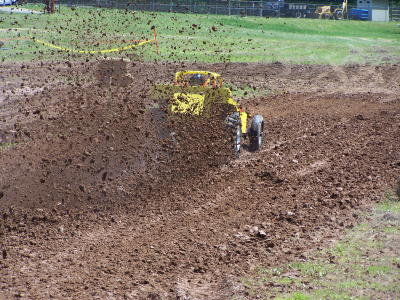 2009 Winners shared in several thousand dollars
of prize money during a long, action-packed day
Saturday's Wood Festival Mud Bog is an ultimate red neck event, with roaring vehicles and mud flying.
The competition generally draws about 200 boggers and a regional crowd.
Registration starts at 9 a.m. with competition starting at 1 p.m., the event sometimes runs into the night.
Organizer Angie Hersman said several thousands of dollars in prizes have been awarded in ten different classes. The largest single prize in 2009 for 1st place was $400.
"Boggers bring their own chairs, blankets, and tents, sometimes their own snacks," said Hersman, but food is available on the grounds.
The Mud Bog Point Series Race is held at the Calhoun Industrial Park, located one mile East of Grantsville on Rt. 5.
The event is sponsored by Heiney and Son; J. Burkett Tire Center, LLC; Calhoun Auto Care, LLC; Calhoun Realty, Inc, Hersman's Appraisal Services, LLC; Furr's Auto Sales.
Click here for Mud Bog "Class" information or for more information contact Angie Hersman at 304-354-9020 or email adhersman@yahoo.com
2009 ACTION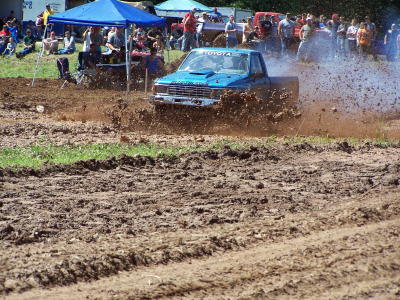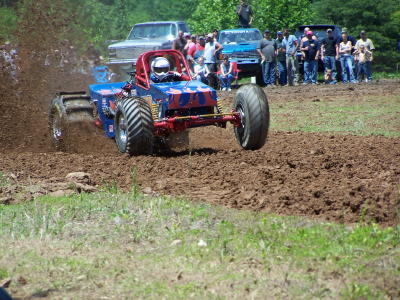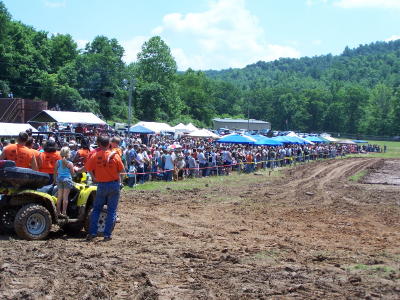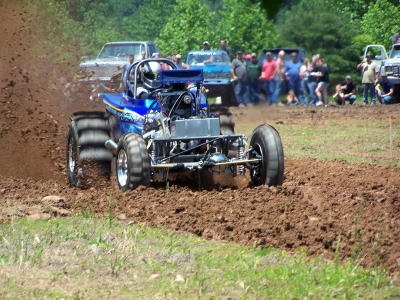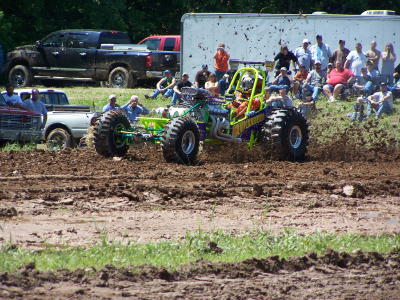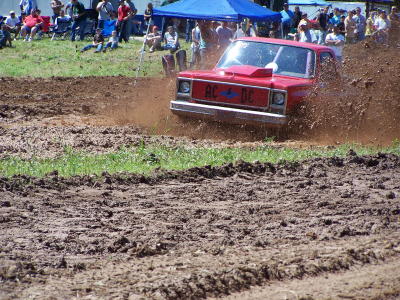 Wood Fest mud boggin' has become
Calhoun's ultimate red neck event