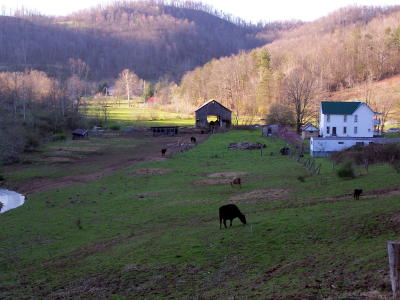 The Reip family settled at the mouth of Lower Nicut in 1849
Adam and Edith Chenoweth Reip settled on a large homestead at the mouth of Lower Nicut which intersects with the Euclid-Nicut Road.
Reip, a northern sympathizer, tried to keep a low profile in a district that mostly supported the south.
He and his wife had nine children.
The Reips were among the county's outstanding farmers and business people, several of them university graduates when access to college was very difficult.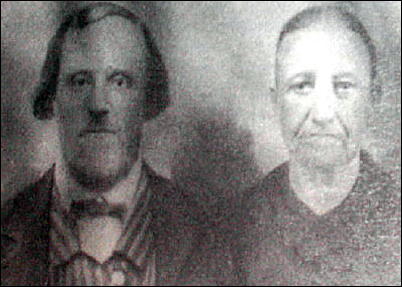 Early settlers Adam and Edith Chenoweth Reip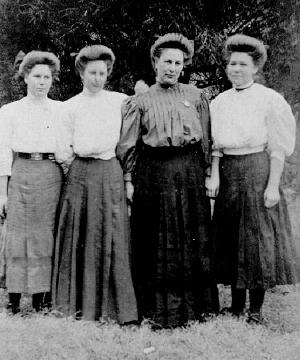 Reip Sisters - Daughters of Alonzo Reip
Left to right: Roxie Reip Farrar, Cora
Reip Keen, Dora Reip Bell, Grace Reip
(Photo Courtesy of Frank Marshall)
EUCLID POST OFFICE WAS IN CLOSET - Operated By The Reip Family
SHADE AND FLOWERS ON NICUT - The Reip House