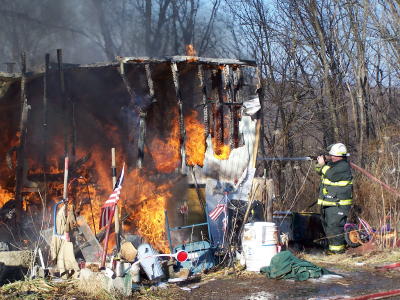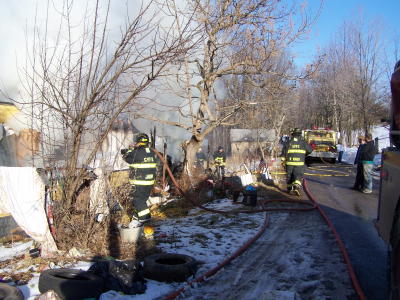 Charlie Blair's residence burns to
ground, two years after first fire
Broomstick-Norman Ridge resident Charlie Blair, 58, received first and second degree burns to his face and upper body yesterday afternoon when his mobile home caught on fire.
He was taken to Minnie Hamilton Health System by Calhoun EMS.
The Grantsville Volunteer Fire Department responded at 3:15 p.m.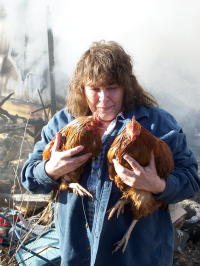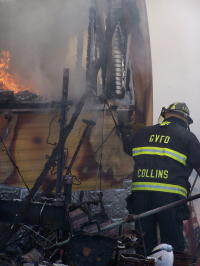 Esther Wilson rescues Charlie's chickens
from fire; Grantsville firemen douse blaze
Blair was reportedly heating tar on a stove when it ignited, the fire quickly spread through his trailer, completely destroying it.
Two years ago this month, Blair's home at the same location burned to the ground.
2007 FIRE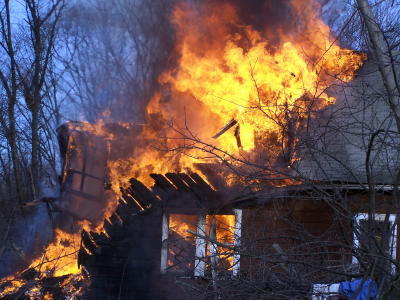 Flames roar from Charlie's house in
2007, while he was is in Parkersburg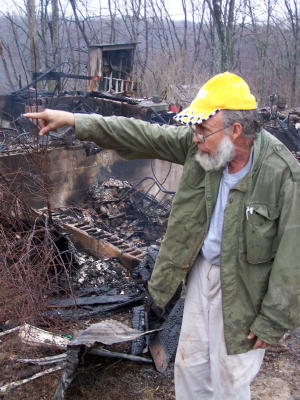 Charlie, who is known in the Calhoun community as
a re-cycler, says in 2007 "I know how to start over"