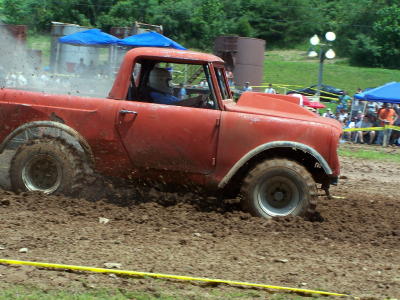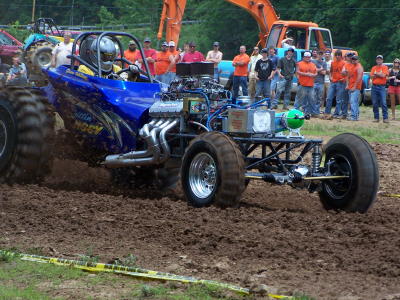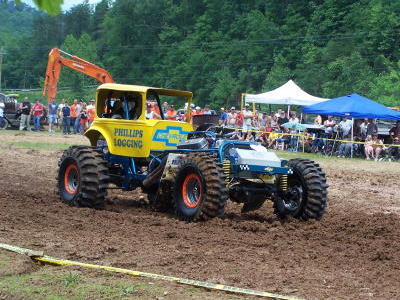 There was 157 trucks competing in the 2008 Calhoun County Wood Festival Mud Bog held Saturday at the Industrial Park.
Competitors came from all over West Virgina, as well as Ohio, Virginia, Maryland and Pennsylvania.
The festival bog featured three mud pits at various depths. A speed pit, an eighteen-inch pit, and a three-foot pit are created for the event. Nine classes were also featured: Open Class-Speed Pit; Pro Class-Speed Pit; Modified-Speed Pit; Outlaw-18" Pit; Super Street-18" Pit; Hot Street-18" Pit; Street-18" Pit; Outlaw Deep Pit-38" and Under; Outlaw Deep Pit-38" and Over.
The Wood Festival races are part of the West Virginia Mud Racing Association point series.
The Mud Bog was sponsored by Furr's Auto Sales, Heiney & Son, Inc., and Nationwide Insurance, Kim Bell—Agent.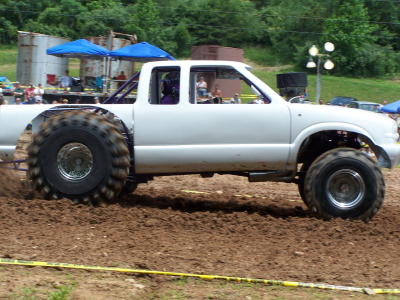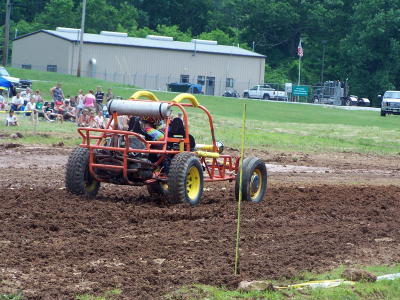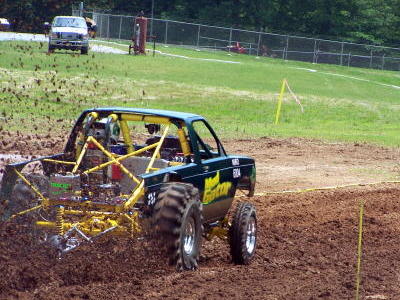 Submitted by Angie Hersman
Winners list - Times or Distance
Open Class: Speed Pit
First - Brian Sears 1,967
Second - Vic King 2,147
Third - Jason Williams 2,149
Pro Class: Speed Pit
First - Jason Williams 1,824
Second - Todd Franklin 2,311
Third - Brian Sears 2,275
Modified Class: Speed Pit
First -Sam Franklin 2,611
Second - Steve Butcher 2,612
Third - Matt Evans 2,623
Outlaw Class: 18" Pit
First - Steve Butcher 3,572
Second - Charles Cunningham 3,647
Third - Drew Jones 3,989
Super Street: 18" Pit
First - Larry Adkins 2,988
Second - Charles Cunningham 3,125
Third - Bryan Harmon 3,172
Hot Street: 18" Pit
First - Michael Meadows 2,995
Second - Layton Waugh 3,485
Third - Wesley Truman 3,681
Street: 18" Pit
First - Levi Master 4,053
Second - Matthew Watkins 4,487
Third - Anthony Bowden 4,643
Dip Pit: 38" and Under
First - David French 6,751 seconds
Second - Jimmy Shepherd 17,694 seconds
Third - Scottie Holbert 122 feet
Dip Pit: 38" and Over
First - Adam Jones 6,306 seconds
Second - Jeff Rankin 9,518 seconds
Third - Tim Carpenter 12,451 seconds