After a three game winning streak, the Calhoun Red Devil's were soundly defeated Friday night by a strong Clay County team, 50-13. Keith Carpenter, made about a 55 yard run to the goal and Gary Wager scored the second touchdown. Derek Roberts made the extra point. Clay is still undefeated.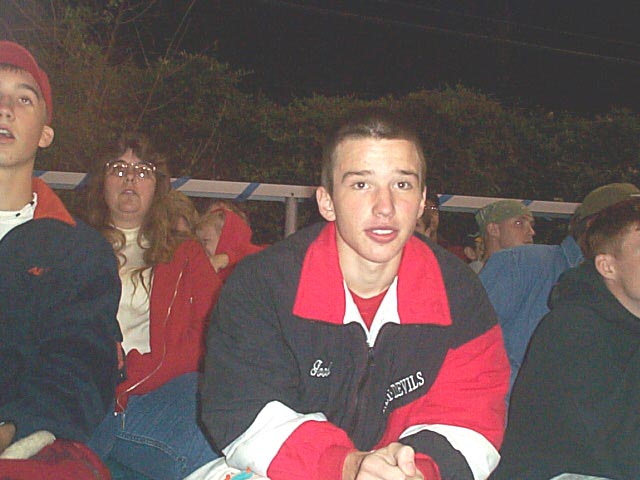 Ryan "Goob" Fitzwater continues to rebound
and will start walking exercises next week
according to mom Melinda Fitzwater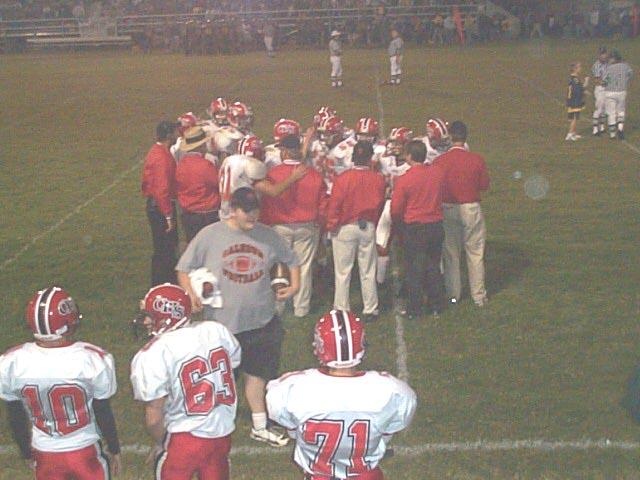 Team regrouping during "long game"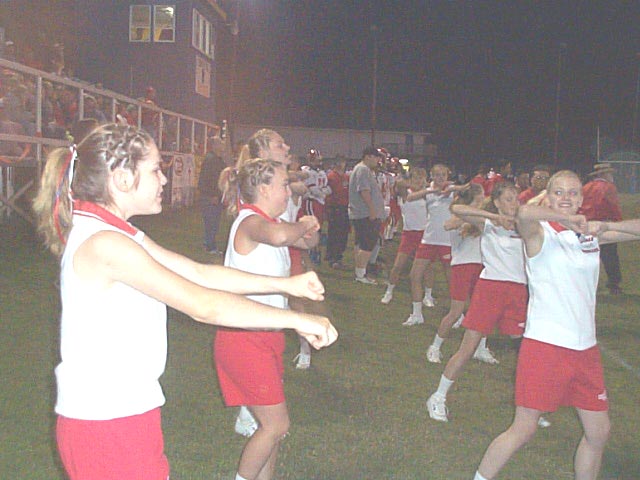 CHS cheerleaders keep it up 'til end
Players "fly" through the air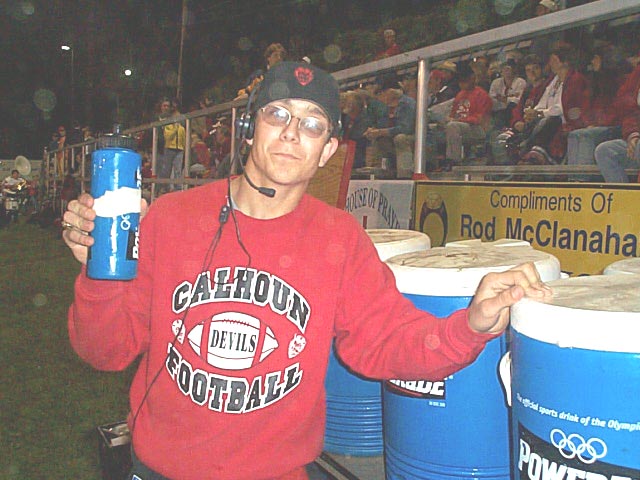 The "water boy" Ryan Schartiger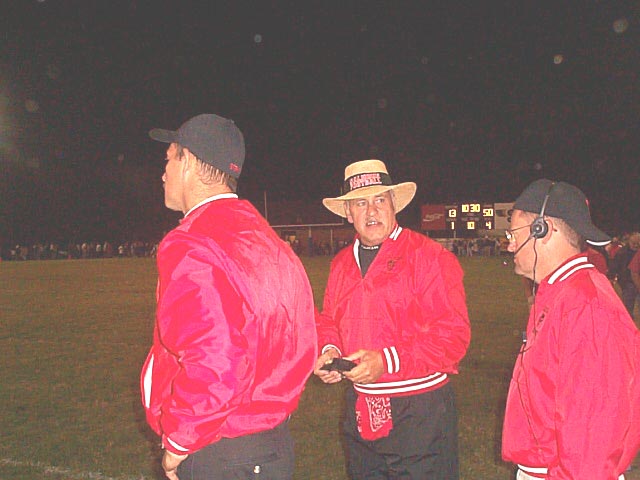 Coaches (L to R) Bryan Sterns, Buck Stewart
and Doyle Hupp staying on top of things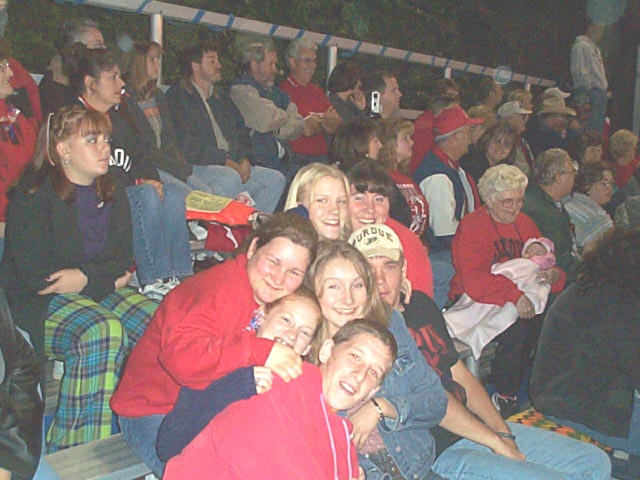 Red Devil fans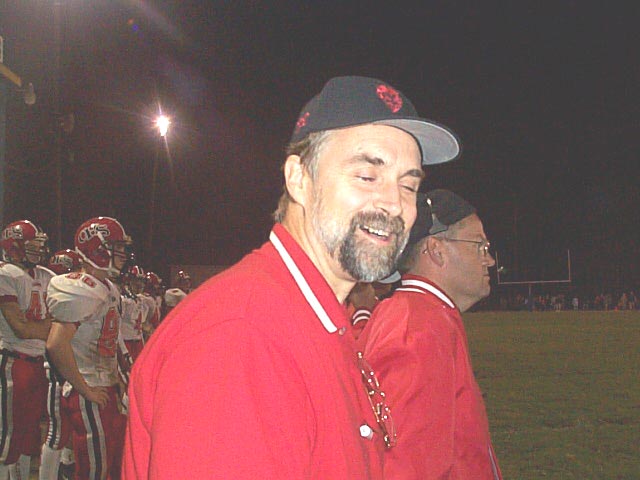 Team "medicine man" Alan Humphrey, front
Coach Doyle Hupp, rear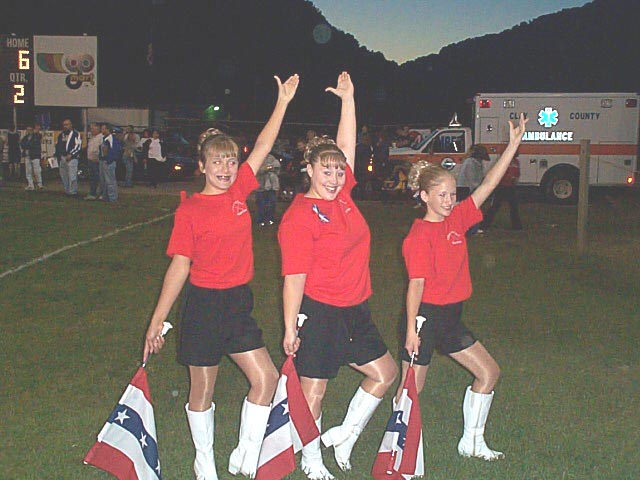 More cheerers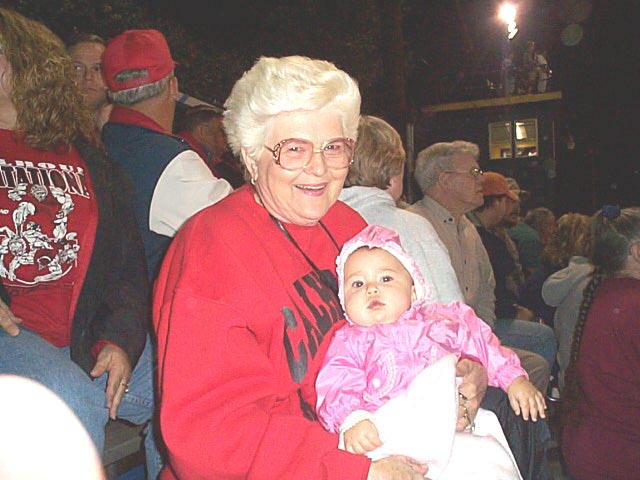 Whitney Lea Stevens, nine months a proud fan
with grandmom Loretta Stevens