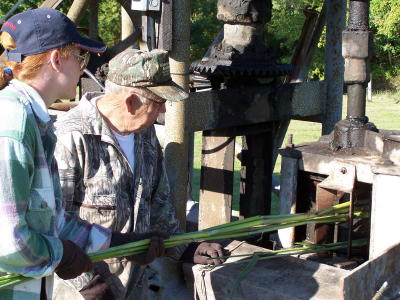 Sugar cane is brought to Arnoldsburg ...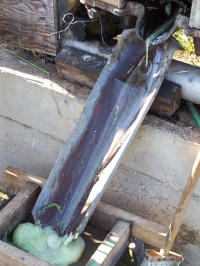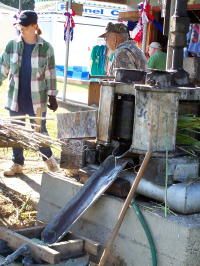 ... and fed into the mill with the squeezin's filling a container
It's been a tradition at Arnoldsburg for 43 years, making molasses at the West Virginia Molasses Festival, all of which is sold during the three-day event.
Take a stroll by the molasses pans and smell the sweet sorghum that many older folks remember as kids, or relax to some mountain music played to the county fair atmosphere.
Saturday is a big day with the parade at 1 p.m. led by parade marshals Linda and Bob McCartney of Pink Road and other royalty, in addition to the Calhoun High School marching band.
This years festival will welcome local, regional and out-of-state guests who frequently return to the homecoming event.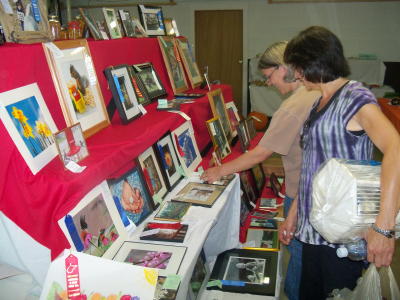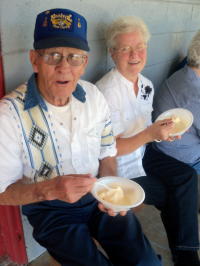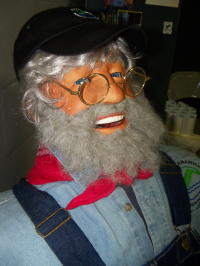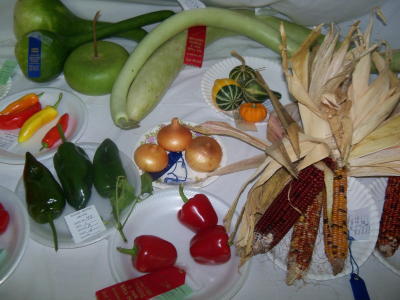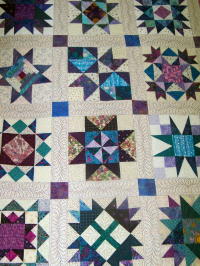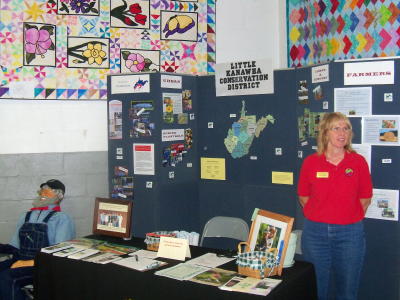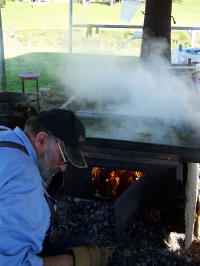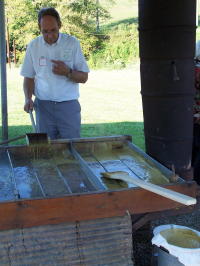 Harless Mace (left) stokes the fire underneath
pan and Vier Hall (right) does some skimmin'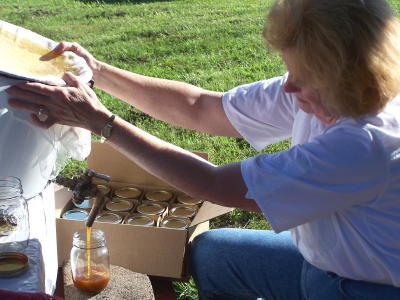 Thelma Hall does the final step, putting the molasses in jars
MOLASESS FESTIVAL SCHEDULE
SATURDAY
9:30 am 4-H-FFA Livestock Show-Animal Placement Show
10-3 Molasses Making Demonstration
11 am Parade line-up at Arnoldsburg School
11 am   Chicken Barbecue
Noon  Judging Horses & Wagons (Arnoldsburg School)
1 pm Molasses Festival Parade with Linda and Bob McCartney as Parade Marshals
Calhoun County High School Band will perform following parade
3 pm Cornhole Tournament
3:30 pm Parade Trophy Winners
4:00 pm 4-H-FFA Livestock Showmanship
5:30 pm 4-H-FFA Livestock Sale
6:45 pm Quilt and final prize drawings
7:00 pm Jerry Rouse and the Roustabouts Concert