"It has been a dream," the goal of Calhoun wrestler Chris Morris. "I've been wrestling since kindergarten," he said, as his picture was hung Friday on the Wall of Fame at Calhoun Middle/High School. Morris is the West Virginia 119 pound champion wrestler, joining the ranks of other CHS wrestlers who have reached the top. Morris was a runner-up last year.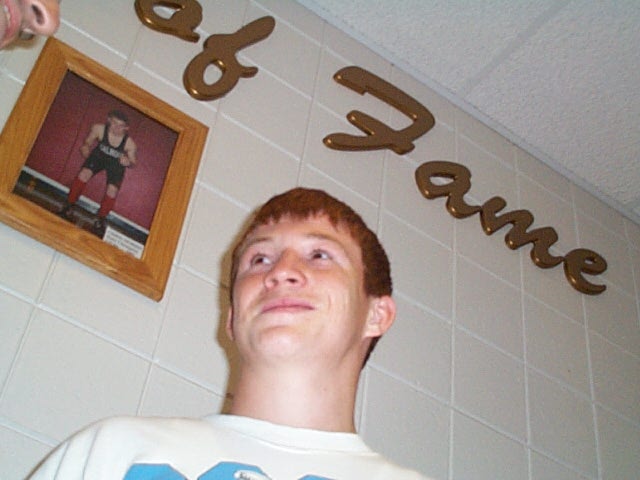 Morris' is West Virginia wrestling champ

School administrator Roger Propst said Calhoun High has excelled in wrestling for several years with a long list of accomplishments. "Chris Morris will be back next year. He could be a two-timer on this wall," he said. He is the first honoree since the program was moved to the new school. "It is not an easy thing to get here," said Propst.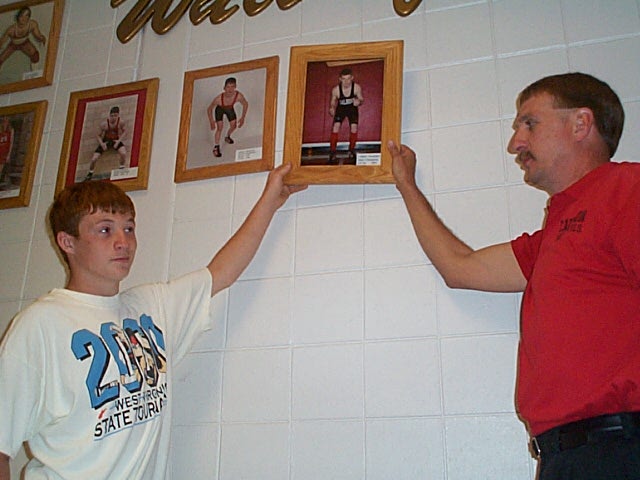 Wrestling coach Mike Stump honors his wrestler

Calhoun wrestling coach Mike Stump helped the high school junior hang the award in a brief ceremony Friday morning. "It has been great to watch this guy move ahead," said Stump, who was obviously proud of Morris' accomplishments.

CHS wrestlers on the Wall of Fame include Paul Goodrich, Adam Jones and Malcolm Ashley, two time state champ in 1982-1983, John Allen, two-time winner in 1984-87, Randy Wilson in 1991, Dallas Brown in 1994 and Jimmie Johnson in 1997-98.

Chris is the son of Ronald and Joanna Morris of rural Grannyshee, a few miles from Orma, off State Route 16.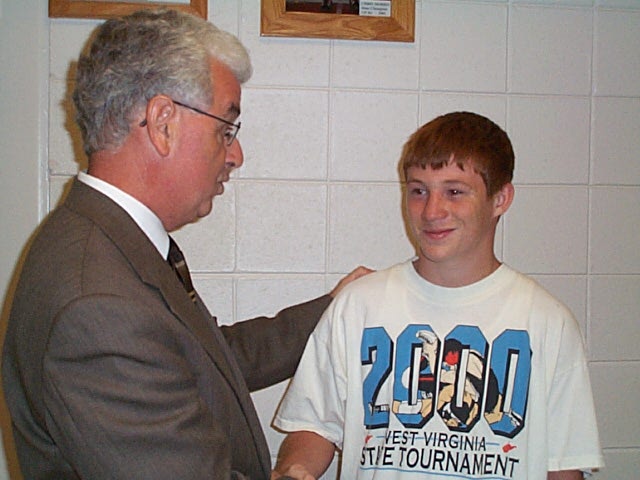 Roger Propst says Morris could be two-time champ