A study and compilation by Pastor Brian D. Jones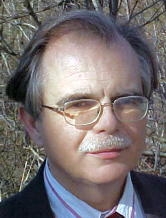 In this age of forgotten lessons from history and superficial reasoning conditioned by political and ecclesiastical propaganda, it is well to study from two primary sources -- the Bible and the writings of the founding fathers of our nation -- why we have a deeply embedded tradition of keeping church and state separate in America. The clearly articulated philosophy of James Madison, Thomas Jefferson, George Washington and their illustrious contemporaries concerning the supreme necessity of maintaining institutional separation of church and state is today increasingly regarded as Communistic, anti-patriotic, and anti-religious. This is a most ironic and insidious view, considering the deep piety of many of our founding fathers and their profound love of the Bible.
We do well, then, to consider the Scriptural underpinnings of the ideology which they formulated after years of mature deliberation and altruistic participation in governmental affairs. Especially noteworthy for its lucid reasoning and historical insight is James Madison's 1785 "Memorial on a Bill Establishing Provision For Teachers of the Christian Religion." James Madison, a principal framer of the Constitution and 4th President of the United States was a reverent student of the Bible and had studied for the gospel ministry at the College of New Jersey (now Yale University) prior to entering civil affairs in our then newly emerging nation. He viewed life not as a secular humanist, but as a devoted Christian.
What the Bible says About Liberty
Christ and His Word are its Source. Jn. 8:31,32,36; 2 Cor. 3:17,18; Ps. 119:45,46
"You shall know the truth, and the truth shall make you free." "Where the Spirit of the Lord is, there is liberty."
Christ offers His gospel to all, freely and without force.
Matt. 11:28-30; Rev. 22:17. "Whosoever will, let him take the water of life freely"
Its Effects on human character are elevating and ennobling. 2 Cor. 3:17,18; Rom. 8:2-4, 21; 3:24.
We are "delivered . . . into the glorious liberty of the children of God."
Its Beneficiaries are those who accept salvation in Christ, who are thus made free from sin. Isa. 61:1; Lk. 4:18; Rom. 6:18, 22. Jesus was anointed to "Preach deliverance to the captives. . . to set at liberty them that are bruised."
This liberty makes us care deeply and compassionately for others.1 Cor. 9:19,23; 10:23; 2 Cor. 1:24. "Though I be free from all men, yet have I made myself servant unto all." "Not that we have dominion over your faith, but are helpers of your joy: for by faith ye stand."
It gives us a clearly defined sense of moral accountability to God. James. 1:25; 2:12, and is not arrogant, unholy or abusive 1 Pet. 2:16; Acts 26:24-29; 1 Cor. 8:9; Gal. 5:13-15. "As free, and not using your liberty as a cloak of maliciousness, but as servants of God"
False religious teachings destroy one's spiritual liberty. Gal. 5:1-7; 2 Pet. 2:1-3, 18-22 "While they promise them liberty, they themselves are the servants of corruption."
Religious powers (churches) that persecute dissenters violate every principle of true liberty. Rev. 13:11-17; 2 Thess. 2:1-4,9-12; 1 Cor. 10:29: "Why is my liberty judged of another man's conscience?"
Satan, who tries to bring everyone into the bondage of evil and despair, is the instigating force of all persecution. Satan's favorite kind of persecution is religious. 2 Tim. 3:12; Gal. 4:29; Matt. 5:10-12; Jn. 15:20; 16:1-3; Acts 7:52; 9:1-5; Rev. 12:13-17; 13:11-18; Dan. 7:20-26. "But as it was then he that was born after the flesh persecuted him that was born after the spirit, even so it is now." "The dragon was wroth with the woman, and went to make war with the remnant of her seed which keep the commandments of God and have the testimony of Jesus Christ."
The cost of our liberty is the sacrifice of Christ on Calvary Heb. 2:14, 15; 1 Cor. 6:19,20. 'That through [His own death] He might destroy him that had the power of death, that is, the devil; and deliver them who through fear of death were all their lifetime subject to bondage."
At His Second Coming Christ will establish ultimate spiritual liberty for every faithful believer. Lev. 25:9,10; Rom. 8:21,22; Rev. 21:4-6. Never again will the unholy specter of persecution rear its ugly head. Dan. 7:8,21-27; Rev. 13:1-8; 17:1-14. "He [the Antichrist] shall wear out the saints of the Most High. . . . but the judgment shall sit, and they shall take away his dominion, to consume and destroy it even to the end. And the kingdom and dominion and the greatness of the kingdom shall be given to the people of the saints of the Most High, Whose kingdom is an everlasting kingdom, and all dominions shall serve and obey Him" "To Him that loved us, and washed us form our sons in His own blood, and hath made us kings and priests unto God and His Father; to Him be glory and dominion for ever and ever. Amen."
Clear Voices For Liberty
Religious liberty defined: It is the right of every individual to regulate his own religious activities; to accept or reject any creed; to adopt any or no form of worship without interference.
"Freedom in civil affairs, freedom of thought, and freedom of speech are valued possession; but religious freedom is more sacred than all these, because it is first in the estimation of humanity, and because it is the chief protection and guarantee of all other freedom." James M. King
"Nothing can be conceived more abhorrent to the true spirit of religion, than the hypocritical pretensions of kings, princes, ruler, and magistrates, to uphold her holy cause by their unholy violence.." William Gaston, U.S. Jurist and Congressman
"Secular power has proved a satanic gift the church, and ecclesiastical power has proved an engine of tyranny in the hands of the state." Philip Schaff, Theologian and Historian
"Of all the attempts to arrogate unjust dominion, none is so pernicious as the efforts of tyrannical men to rule over the human conscience. Religion is exclusively an affair between man and his God. If there be any subject upon which the interference of human power is more forbidden than on all others, it is on religion." William Gaston
"Religion is ever a matter between God and the individual; the imposing of religious tests has been the greatest engine of tyranny in the world." Isaac Backus, 18th Century Baptist Minister
"Religion is not in the purview of human government. Religion is essentially distinct from government and exempt from its cognizance. A connection between them is injurious to both." James Madison
"Every man who conducts himself as a good citizen, is accountable to God alone for his religious faith, and should be protected in worshiping God according to the dictates of his own conscience." George Washington
"Religion flourishes in greater purity without than with the aid of government." James Madison
"I contemplate with sovereign reverence the act of the whole American people, which declares that the legislature should make no law respecting the establishment of religion or prohibiting the free exercise thereof, thus building a wall of separation between church and state." Thomas Jefferson
"Congress shall make no law respecting the establishment of a religion, or prohibiting the free exercise thereof, or abridging the freedom of speech, or of the press." United States Constitution (First Amendment)
"Leave the matter of religion to the family altar, the church, and the private school, supported entirely by private contribution. Keep the church and state forever separate." Ulysses S. Grant
"Condemn no man for not thinking as you think. Let everyone enjoy the full and free liberty of thinking for himself. Let every man use his own judgment, since every man must give an account of himself to God. Abhor every approach, in any kind of degree, to the spirit of persecution. If you cannot reason nor persuade a man into the truth, never attempt to force a man into it. If love will not compel him to come, leave him to God, the judge of all." John Wesley
Recognizing the possibility that one predominant religious denomination or coalition of religious forces might oppress religious minorities, such a s Quakers, Jews, Mennonites, Seventh Day Baptists, Freewill Baptists, etc., George Washington wrote, "If I could have entertained the slightest apprehension that the Constitution framed in the convention where I had the honor to preside might possibly endanger the religious rights of any ecclesiastical society, certainly I would never have placed my signature to it; and if I could now conceive that the general government might ever be so administered as to render the liberty of conscience insecure, I beg you will be persuaded that no one would be more zealous than myself to establish effectual barriers against the horrors of spiritual tyranny, and every species of religious persecution. For, you doubtless remember that I have often expressed my sentiment that every man conducting himself as a good citizen, and being accountable to God alone for his religious opinions, ought to be protected in worshiping the deity according to the dictates of his own conscience." George Washington in a letter to the General Committee of the United Baptist Church in Richmond, Virginia, May 9, 1789
Brian D. Jones was the pastor of Seventh-day Adventist congregations in Gassaway, Glenville and Spencer, West Virginia. He died September 3, 2008.