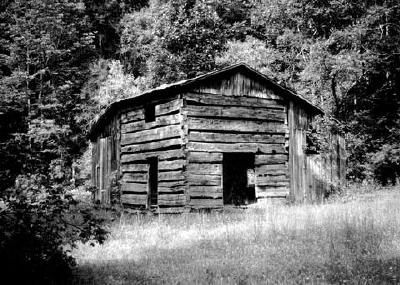 Ahab Stemple log cabin is still standing
The Stemples of Calhoun came from Preston and Barbour County areas of the state. Issac Stemple came to Calhoun in the 1800s.
His son Ahab married Mary Carpenter in 1850, his original log cabin still stands just off Rowels Run. They were parents of eleven children.
A reunion of several of their descendants was held Saturday at Calhoun Park.
Several folks attended Saturday's reunion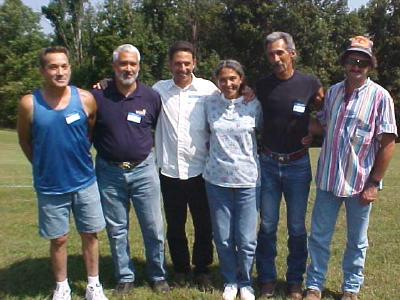 The McDonald Family (L to R) Larry, Delford,
John, Mildred, Lawrence and Billy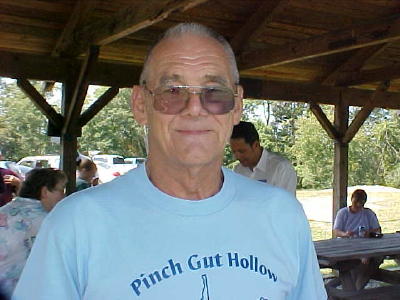 Alfred Lee Stemple is from "Pinch Gut Hollow" near Fairmont,
a hollow so narrow you have to "pinch your gut in to get through it"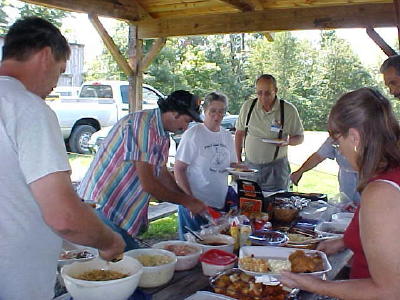 Stemple bunch enjoyed afternoon dinner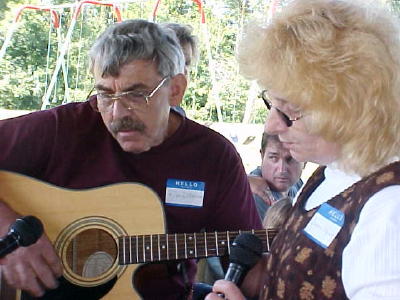 Richard Starcher sings a few gospel songs