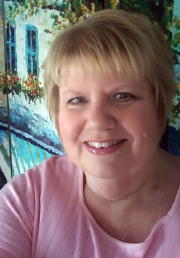 By Debbie Richard
Published Author & Poet
www.debbierichard.com

Moving back to my home state of West Virginia in late August last year meant I just missed the Wirt County Fair by a few days.

Living near the coast of South Carolina for much of my adult life, I enjoyed the ocean and tropical breezes, but the hills of West Virginia were always tugging at my heartstrings.

Even after a 25-year absence, I remember this highlight of our childhood summers. How exciting it was to hear the carnival music as we pulled into the fairgrounds at Camp Barbe on Route 14, just outside of Elizabeth.

As a small child, I enjoyed pitching coins, trying to get them to land in the little glass dishes or tossing rings around a soda pop bottle, trying to win a stuffed animal from all the colorful ones hanging up on display at the booths.

As in years past, the fair provides everyone, regardless of age, an opportunity to participate in many daily events.

The judging of exhibits begins this year on Wednesday, August 10. What an array of exhibits is planned - colorful quilts and embroidery, fruits & vegetables, a flower show, and much more!

Thursday is considered Senior Citizens Day with quite a lineup of entertainment planned.

Friday's events include the Mother & Daughter Look Alike Contest. The 100 Foot Banana Split, as well as Fireworks, are planned for Saturday, the last day of the Fair.

For a schedule of events, visit their web page at http://www.wirtcountyfair.com/schedule.html

My mother, Naomi "Karen" (Maze) Richard was from Calhoun County and my father, Arlis D. Richard, was from Wirt County. I wrote the following poem, "Visiting Our Past," as a tribute to them and our growing up in this wonderful place we call home.

Visiting Our Past

Drowned in the media-present,
we are tempted to move away from our past,
pursuing Utopian dreams,
leaving ancestral homes behind
in the pre-electronic age.
Relics, a rhinestone belt buckle, a red
View-Master gathering dust, grandma's
antique cash register we played with as children,
family heirlooms tucked away in a closet,
a spare room forgotten.
Seeking out pieces strewn across
the framework of our lives-
Experiences from our landscape,
green hills and mountain ridges,
The two-room schoolhouse we attended as children,
Dad's '57 Chevy, a 4-door Bel Air sedan,
shiny two-tone light mauve and white,
Mother's memories of the Mount Zion
Drive-in Theater on Rt. 16 in Calhoun County.

The excitement of the county fair at Camp Barbe
in Wirt County, West Virginia-
the oom-pa-pa of the Beer Barrel Polka
playing over the loud speaker,
the multicolored Ferris Wheel
circling overhead as we ate hotdogs
and drank cold soda pop
to the tune of In the Good Old Summertime,
the squeal of the greased pig as my brother
(clad in blue jeans, rolled up at the cuffs,
and a white T-shirt) chased it around the ring,
competing for a blue ribbon,
the clang-clang of the Nail-Driving contest
and the Horseshoe pitching contest,
the sticky sweetness of cotton candy,
candy apples, and corndogs on a stick.

We try to forget what we never expected to find.