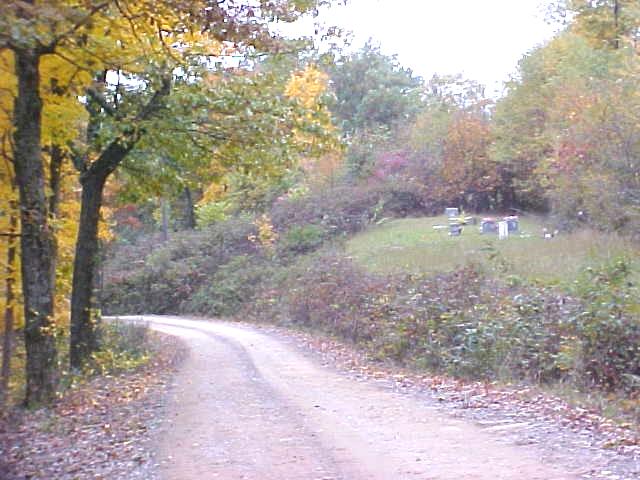 Body found on Pisgah Ridge on steep mountain above Town of Clay
The family of Judson (Judd) Michael Reid of Poca Road, Roane County, is preparing to make funeral arrangements this week for the 52-year-old man, an apparent murder victim whose body was discovered ten days ago on Pisgah Ridge, a steep mountain above the Town of Clay.
The body will be released to the John H. Taylor Funeral Home in Spencer, where funeral arrangements will be completed.
Neither the FBI or the West Virginia State Police have confirmed the man's identity or any facts about the case. There is an abundance of speculation about his demise in both Clay and Roane County. State Policeman Jay Powers said last week the Pisgah mystery body was an apparent victim of foul play.
One day after the discovery of Reid's body, an FBI SWAT team and State Police troopers, using a chopper, descended on a Roane County farm along Tariff Road and arrested Vincent A Golosow, 41, on drug charges. Officers arrested Clay County resident Richard W. Cummings, 35, of Ovapa on similar charges the same day.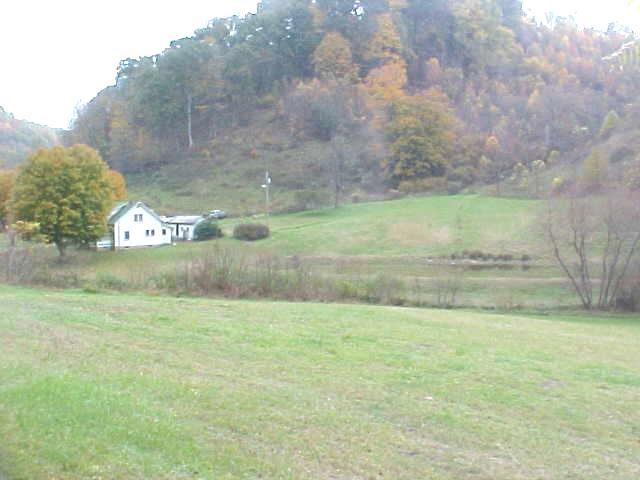 Vincent Golosow residence near Tariff, Roane County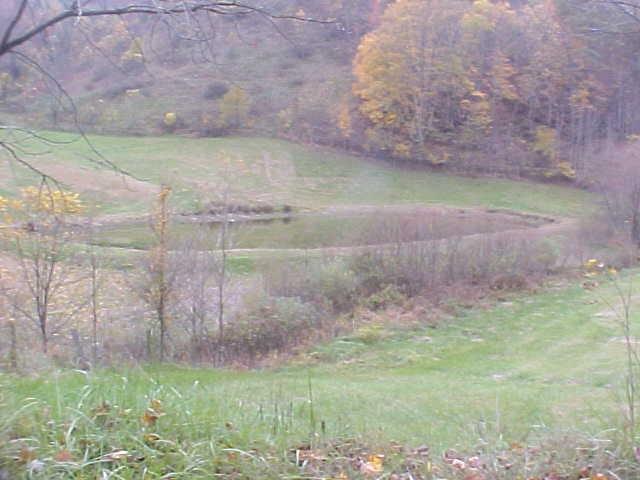 Neighbors said authorities searched Golosow farm pond for evidence
Residents of the Tariff area reported officers searched a farm pond near the Golosow house, while others said they partially drained it. Rumors have spread throughout the community that evidence was found linking Golosow to the death of Reid, none of which could be confirmed.
Clay County residents continue to speculate a burned car confiscated at an area known as "Murder Mountain" near Ovapa, was owned by Reid. The FBI and the State Police towed the vehicle to Charleston.
Law enforcement has remained tight-lipped about the case, refusing to disclose any details to Clay County authorities, including the County Prosecutor Jeff Davis or Sheriff Harald Fields.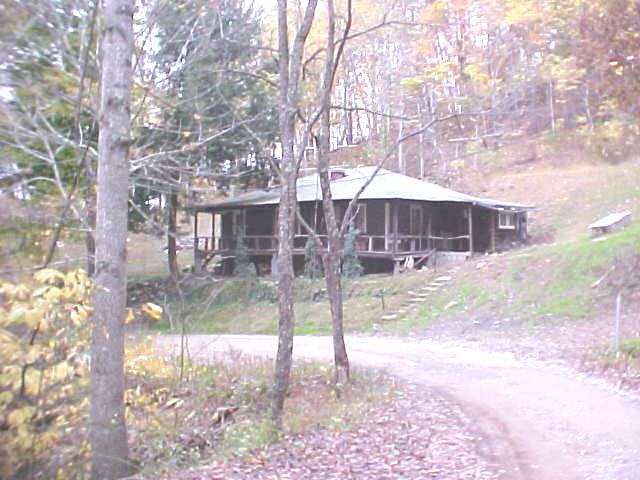 Body was reportedly found in wooded area near this Pisgah Ridge house
Speculation also continues over other Clay County deaths and the abrupt vanishing of Christian Starcher Seabolt, 18, of Spencer. Seabolt, who once resided in the Tariff-Poca Road area, has not been seen since she went out for a pack cigarettes a few weeks ago. Family members fear she may be dead.
The Clay Communicator reported numerous other incidents in Clay County, including the death of an Ovapa man Jesse "Chuck" Blankenship, whose body was found in a wrecked car near "Murder Mountain." The Ovapa and Grannies Creek area have been linked to numerous problems related to drug trafficking, according to the Communicator. Other incidents include reports of gunfire and fights, which appear to be drug related.
See earlier stories on The Hur Herald 10/26 and 10/27