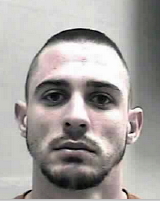 A Calhoun man was charged Monday with attempted homicide and other charges, related to severe trauma received by Deana Nelson Jones, 28, the criminal complaint says the woman is his wife.

UPDATE - A preliminary hearing for Adam Andrew (Drew) Jones, 25, of Big Springs, has been set for 10 a.m. on April 23 before Magistrate Teresa Carpenter in Grantsville.

Jones is facing attempted murder and other charges related to severe injuries allegedly inflicted to his wife Deana Nelson Jones.

His bond has yet to be set.

Deana Jones is in Women and Childrens Hospital in Charleston, suffering from what has been described as severe traumatic injuries. Family members say she is improving.

ORIGINAL STORY - Adam Andrew (Drew) Jones, 25, of Big Springs, has been charged with attempted homicide (murder), kidnapping, malicious assault, wounding, battery, according to Central Regional Jail.

The complaint says Jones bound and wounded the woman with intent to kill.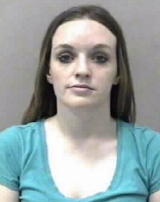 Deana Nelson Jones (shown right) was taken to Minnie Hamilton Health System last Thursday, suffering from what was described as life-threatening injuries to much of her body.
She is in Women and Children's Hospital in Charleston, with a report on her condition not available.
The criminal complaint, issued by Chief Deputy J. D. Smith, says Jones "did unlawfully imprison and detain (his wife) and restrain her with bindings in his residence, and then did terrorize her with verbal threats of death."
The complaint says Adam Andrew Jones did wound the woman "with intent to maim, disfigure, and did attempt to kill."
Deanna Nelson Jones gave a statement to Calhoun Sheriff Carl Ballengee in a Charleston hospital, that Adam Andrew Jones, "Upon her trying to leave...did threaten on numerous occasions to kill her, causing terror for the victim."
The complaint says that Jones caused life-threatening injuries to the woman, and "did repeatedly beat and kick and attempt to kill her."
Jones' bond has yet to be set.
Jones was involved in a car crash in 2006 when a Calhoun woman Heather Richards Myer died.
See HEATHER RICHARDS MYER DEATH UNRESOLVED - "We Can't Put It To Rest"