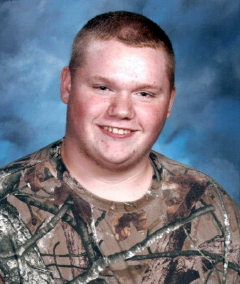 A candlelight ceremony will be held from 8-9 p.m. tonight in memory of Joseph Padgett, 16, who was killed in an auto accident five years ago. The ceremony will be on Rt. 16 Minnora at 57 Paradise Lane.
His mother, Janice Marks says, "Those attending should bring a candle and a bag, if they don't have them, one will be provided. Those who cannot join-in please light a candle from 8-9 p.m. in Joseph's memory."
"He is missed by everyone in his family and his schoolmates miss him dearly," she said. "He was a great kid who always smiled and was always trying to help someone."
See   Joseph Leo Padgett, 16 - Orma