UPDATE - 24-year-old Paul Richard Goodrich III of Russett Road is in Central Regional Jail on $10,000 bond, charged with a felony count of operating a meth lab.

His father, Paul Richard Goodrich, has been released on bond from Central Regional Jail, being charged with possession with intent to deliver marijuana. Authorities reported the found pot connected to the elder Goodrich.

Both men were arrested Saturday night following a disturbance between the father and son on Russett Road.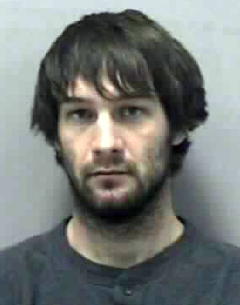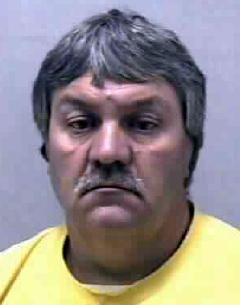 ORIGINAL STORY - State Police in Grantsville have arrested 24-year-old Paul Richard Goodrich, III, and his father Paul Richard Goodrich, 48, following an investigation at a Russett Road residence Saturday night.
Young Goodrich was a former record-breaking Calhoun High School football player and award-winning wrestler, and his father is an assistant football coach for the Calhoun Red Devils though the 2011 season.
Paul Richard Goodrich, III, 24, was charged with operating a meth lab, by Sgt. O. S. Starsick of the Grantsville Department, and his father, Paul Richard Goodrich, 48, was issued two charges, manufacturing marijuana and intent to deliver, according to Central Regional Jail.
Sgt. Starsick responded to a 911 call about 7 p.m. Saturday to a Rt. 7 residence where there were reports of a "mental hygiene" problem and disturbance.
Reportedly the elder Goodrich and his son were arguing, during which time the younger Goodrich broke windows out of the house, with a report of his four-wheeler being in the Little Kanawha River behind the residence.
Reports indicated police discovered a considerable amount of marijuana, in addition to alleged "shake and bake" meth production.
Calhoun Sheriff Allen Parsons and Chief Deputy Carl Ballengee also responded.
The Grantsville Detachment of the State Police does not release public information in Calhoun County, so details are not yet available.