Calhoun School Board member Cynthia Dale responds To Calhoun Middle-High School failing to meet No Child Left Behind standards five of last six years and current news stories that Calhoun ranks at bottom in West Virginia's 55 counties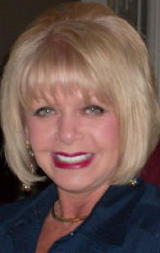 It is totally illogical to perceive that an entire school system can be ranked as a success or failure by one test, in this case WESTEST 2, said Dale (pictured Left)
Let us not forget that there is another component that comes into play in meeting Annual Yearly Progress (AYP) which is the Graduation Rate.
Our county met this component at 88 percent, which is well above the national average.
Each year the bar is raised as to what the students' need to score on the performance exam, WESTEST 2, to achieve each school's AYP status.
Each year it becomes harder and harder to achieve the targeted scores.
The nation's Education Secretary, Arne Duncan, feels that the current testing standards will label 80% of the nation's schools as failures by 2014 if the law is not changed.
Just this Friday, President Obama spoke concerning educational reform and re-authorization of the No Child Left Behind education law.
The quote from the article reads "Obama's plan takes aim at NCLB education law signed by then President George W. Bush; critics say the law is too focused on standardized testing, penalizing even high-performing schools if just some students fall short on the performance exam." (Obama Pitches Education Reform)
My opinion is that the testing standards are just unrealistic for the majority of students to achieve, thus making an adequate school look much worse than it is actually performing.
The above noted article also implied that after re-authorization of NCLB that more flexibility would be returned to the state with emphasis on helping students academically rather than teaching to one test.
Please remember that NCLB was mandated by the federal government, but no funds given to buy materials, nor to hire additional teachers. It was an unfunded mandate!
The unfunded aspect of this law in itself set the law up to fail.
On September 9th and 10th Calhoun County school board members attended the School Board Association's Fall Conference in Charleston, and our State Superintendent of Schools, Dr. Jorea Marple, spoke on the new statewide initiative coined "Our Collective Journey." She voiced that the education law of NCLB was flawed. Until formal re-authorization of NCLB the state superintendent's focus is on academic growth and progress in all 55 counties in the state.
Now what have our teachers and administrators done to improve academic performance in our schools for this school year?
Test analysis has been conducted extensively on reading and math scores at the county wide level to search for areas of weakness.
Those areas of weakness will be targeted per instruction throughout this school year in order to increase WESTEST scores.
At our September 12th board meeting the administration of Calhoun Middle-High School had a 45 minute presentation as to improvements which will bring about academic progress within the school.
This presentation was detailed and to the point. Calhoun Middle High School administrators have shifted responsibilities so more focus can be placed on instruction.
Examine the various facets that are required to run a school system. To name a few, providing a safe learning environment; providing safe transportation to and from school; maintaining a balanced school budget; following all state and federal regulations; disciplinary problems; facility maintenance, textbook selection; staff development; CSO mandate adherence; grant writing; special needs servicing; counseling services; attendance issues; employee issues; data analysis.
The list goes on and on. How can a school be judged by one test?
Neither I, nor anyone else has their head in the sand.
All are aware of the education performance testing results. The employees of the Calhoun County Board of Education are working harder to show student improvement within our education system.
There is no perfection in any aspect of this life and one can only strive to do better.
I am proud of the long days that our administrators and staff put in each day and all of this negativity will not stifle the hard work ahead.
Cynthia Dale is Vice-President of the Calhoun Board of Education See related story STATE LIST SAYS CALHOUN SCHOOL 'WORST' PERFORMING OF WEST VIRGINIA'S 55 COUNTIES