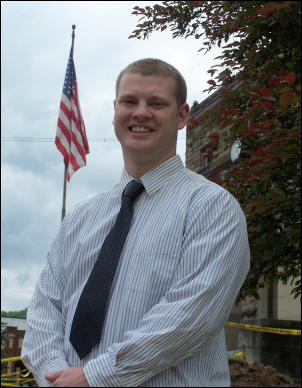 Grantsville's new mayor Curt Garretson
Grantsville's new mayor Curt Garretson will take office on July 1.
"I'm looking forward to working with the council and the community," Garretson said. "There are plenty of challenges, but we'll do our best to deal with them."
Garretson said one of his priorities is to find some way to deal with dilapidated and burned-out buildings, and continue to beautify the town.
"I really think we have some good people on town council, and we can work together," he said.
Garretson returned to his native county in 2008 to be the WVU Extension Agent.
"I am thankful to be able to return to my hometown to raise my family and I look forward to serving Calhoun County," he said at the time.
Garretson is married to the former Kristin Turner, the couple have two sons, Turner and Ryne. He is the son of Jim and Sheila Garretson of Grantsville. His mother is Calhoun Circuit Clerk and his father is a long-time employee of Dominion Gas.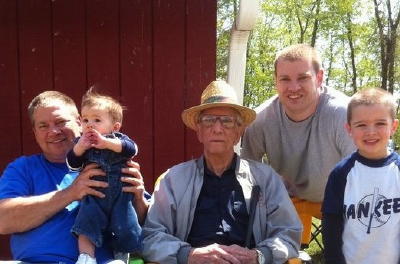 The Garretson men (L-R) Jim, Ryne,
grandfather James, Curtis, and Turner
Garretson is well-known to the Calhoun community for his civic and community efforts, even while a student at WVU, and earlier at Calhoun High School, graduating in 1999.
He earned a Bachelor's degree in Political Science with a focus in communications in the Fall of 2004, and then earned a masters degree in Elementary Education in the fall of 2007.
Garretson completed an additional masters degree in Educational Leadership.