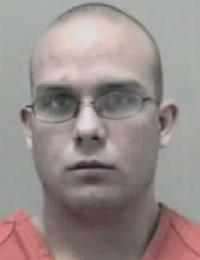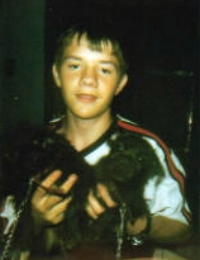 "Seth" Denmark (L) accused of murdering David Wayne Beach III (R)
By Bob Weaver
Murder charges have been filed by the WV State Police against William Albert "Seth" Denmark, 23, for the death of teen David Wayne Beach, the murder allegedly occuring in 2006 at the Denmark farm on Cabin Run of the Beech Community, near Arnoldsburg.
Denmark has been incarcerated on kidnapping charges since January, 2010, after a Roane County woman told authorities she was held by Denmark, saying she witnessed the shooting.
The case has languished because a body was not found in a dug grave.
Investigators in the case re-visited the gravesite in March, 2010. The criminal complaint says the gravesite was unearthed, and according to Calhoun Prosecutor Rocky Holmes, soil and content of the grave was sent to the Smithsonian Institution in Washington DC for forensic analysis.
The complaint, filed Thursday in Grantsville, says new forensic information confirms a .38 caliber bullet was found in the grave and other samples indicated a human body was once at the site. Authorities have long contended Beach's body had been removed.
Cpl. Doug Starcher, lead investigator, said in the complaint that a ".38 caliber revolver recovered in March, 2010, was identified by the eyewitness to be the murder weapon used to kill ... Beach."
The criminal complaint also says the .38 caliber weapon was the gun Denmark used to shoot Aaron Lloyd in the leg in 2006, during another incident.
In an earlier Hur Herald story, a report said that a .38 caliber bullet lodged in Lloyd's body exited his body last year, and was recovered at a Spencer hospital, with Lloyd giving the bullet to the WV State Police.
See related story DENMARK CASE TAKING NEW TURN - Forensic Evidence Bolstering Prosecution