Published 9/15 - State Police have released still photos and video of a suspect robbing Calhoun Banks in Arnoldsburg Monday morning.

The suspect, who came to the bank on a stolen ATV, verbally demanded money from bank tellers and presented a camo-colored backpack in which money could be placed.

Police say the suspect got away with an undisclosed amount of money.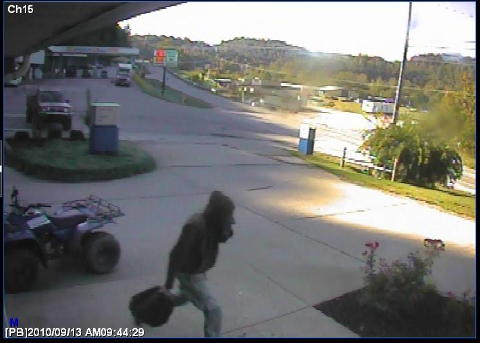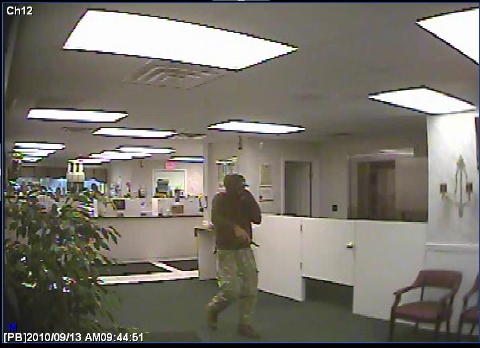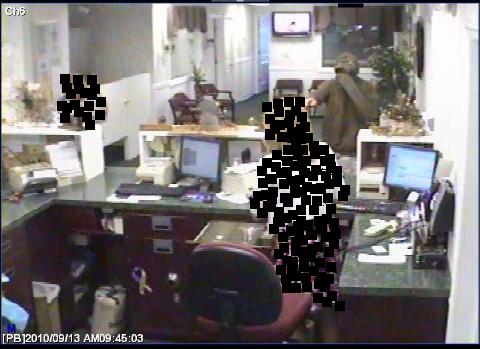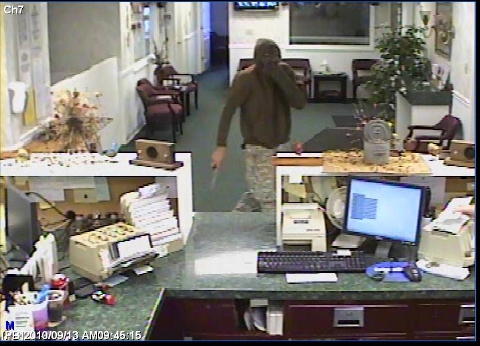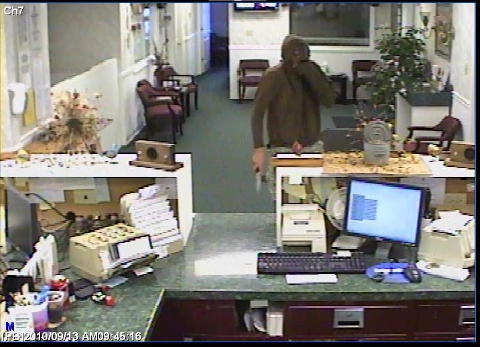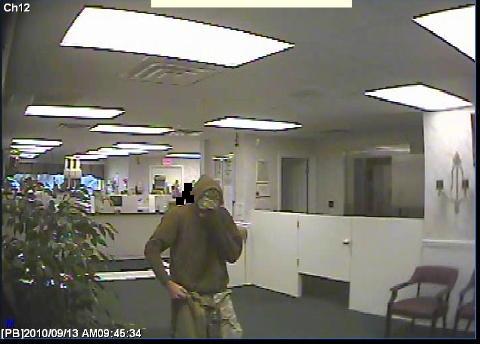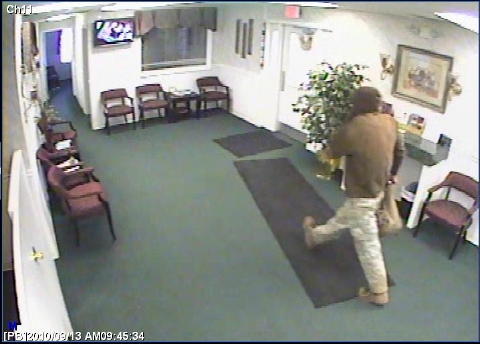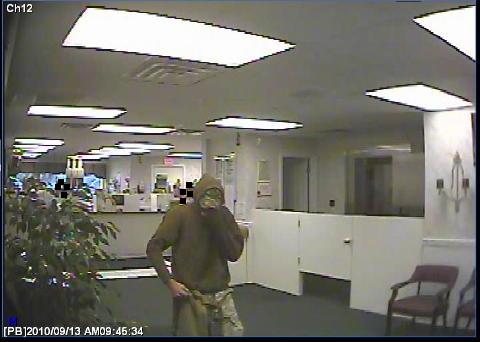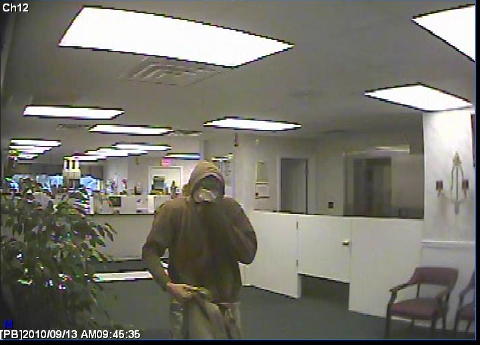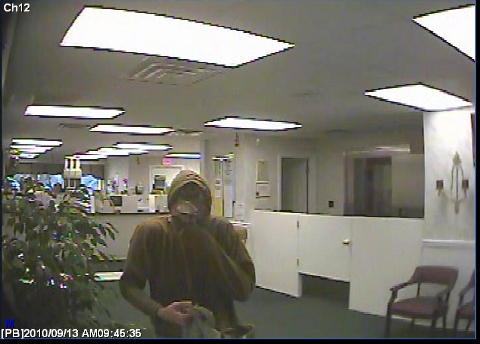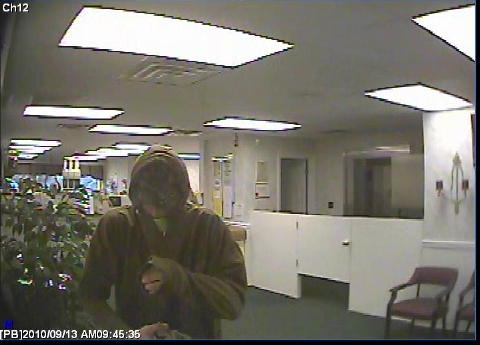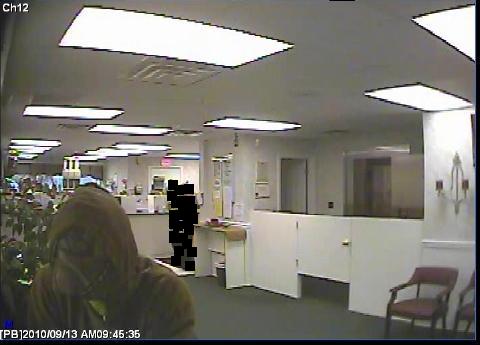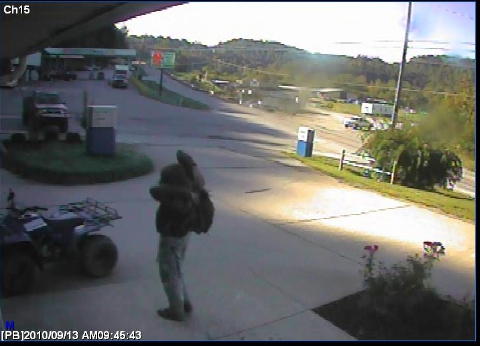 DESCRIPTION OF SUSPECT
A white male, 5' 10" to 6' tall, weighting 170-180 pounds, slender build.
Wearing a non-typical design of camo-colored cargo hunting pants, brown boots, hooded sweat jacket, and camo-colored ball cap. Suspect shield face with hand during robbery.
POLICE ASKING FOR HELP
The public is urged to contact the WVSP in Grantsville (304-354-6334) with any information regarding the suspect or information about the bank robbery.
See related stories
UPDATED: SECOND ROBBERY INCIDENT STRIKES CALHOUN BANK - Man Escapes On ATV, Still At Large
UPDATED: ATTEMPTED ROBBERY REPORTED AT ARNOLDSBURG BANK - Suspect At Large