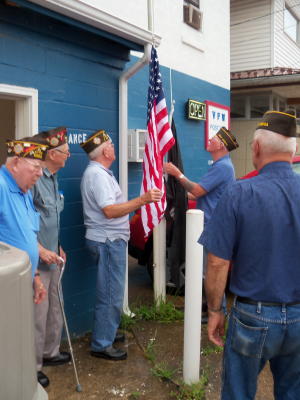 VFW members prepare to raise special flag
A new "Old Glory" is flying over Grantsville's VFW Post 5959.
The flag was flown over the Al Faw Palace, Camp Victory, Baghdad, Iraq, on May 28, 2010.
LTJG Robert D. Virden, son of Catherine Virden and the late Joe Virden, a Calhoun teacher and coach and a mayor of Grantsville, expedited the donation of the flag to the local VFW. Virden is currently serving a one year tour in Iraq.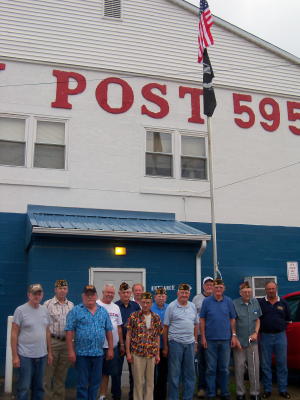 VFW members participate in flag raising
The presentation of the flag to the VFW says it is "In recognition of your commitment and dedication to service men and women ..."
It is signed by Commanding General Raymond T. Odierno and Command Sgt. Major Lawrence Wilson.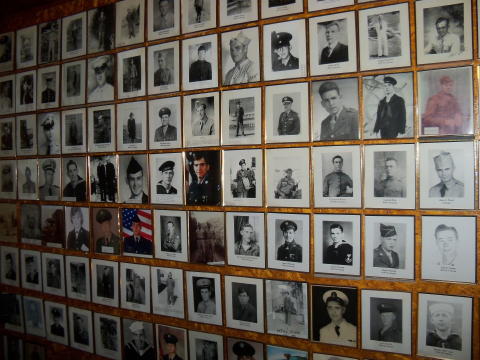 The walls of Grantsville's VFW contains
hundreds of photos of Calhoun soldiers
See related story CALHOUN'S ROB VIRDEN ON IRAQ TOUR