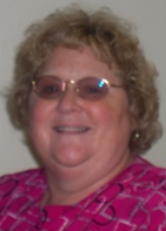 Long-time Wirt County Assessor Debbie Hennen, 52, was arrested Monday by the WV State Police related to the alleged intimidation of a witness during a criminal investigation.

That investigation began in August, with Wirt officials being tight-lipped over the matter.

Hennen (pictured left) has reportedly been under investigation over yet to be defined issues in her office.

According to the criminal complaint the charges are connected to an incident where Hennen apparently "bullied" an employee, Rosemary Donaldson.

Hennen, according to the complaint, made threating statements to individuals, upset because she believed they initiated the investigation being conducted on her.

The complaint says "During this investigation, Terri Valentine and Rosemary Donaldson were interviewed related to the investigation."

"Since the investigation, Rosemary Donaldson states that she has been contacted by Ms. Hennen and been 'bullied.'"

"This includes but is not limited to advising Donaldson that due to the investigation, Ms. Donaldson's job was in jeopardy," the complaint continues.

"Ms. Donaldson indicated that she is being pressured about the involvement of Ms. Valentine in the investigation."

"Ms. Donaldson states that she is the victim of unwanted pressure and harassment by Ms. Hennen, due to the ongoing criminal investigation."

"On November 2nd, Ms. Valentine indicated that she was yelled at by Ms. Hennen over the criminal investigation."

The complaint continues to say, "Ms. Hennen accused Ms. Valentine of being the person who caused the criminal investigation to be initiated."

"Ms. Hennen was interrupted by this officer and made the comment that she was an at-will employer."

"Ms. Valentine believes she was going to be fired," says the complaint," indicating harassment.

Hennen appeared Monday on the misdemeanor charge in Wirt County Magistrate Court.