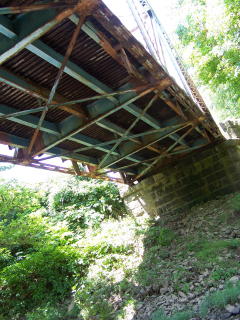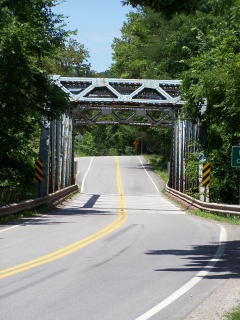 A bridge highly used by Calhoun citizens is being
replaced, the Corder Bridge, with rusty under-structure,
crosses Henry's Fork, US 33-119 at the Calhoun-Roane line
A new report says West Virginia roads and bridges are "among the deadliest in the nation."
TRIP, a nonprofit, Washington, D.C.-based transportation research group, says West Virginia will need to find nearly $5 billion over the next 10 years to maintain roads and bridges that are already bad.
The report says that 8 percent of the state's roads are in poor condition, and another 29 percent are in mediocre condition.
Worse yet, 15 percent of the state's bridges 20 feet or longer are classed as "structurally deficient" and another 22 percent are "functionally obsolete."
The report says those terms don't necessarily mean the bridges are unsafe.
The bad conditions account for a high traffic fatality rate.
Based on federal data, the report found that from 2003 to 2007, West Virginia had a rate of 2.1 fatalities per 100 million miles of travel, the third highest rate in the country.
It adds up to a portrait of "a transportation system that is deteriorated and insufficient," said Carolyn Bonifas, TRIP's associate research director.
Officials are at a loss to come up with the funding for improvements.