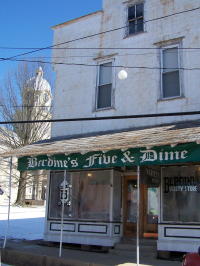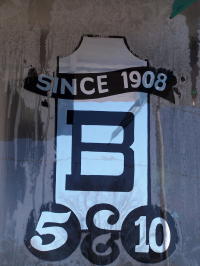 By Dan Kemper 2008
I was in Harrisville today on business, and decided to stop at West Virginia's oldest 5&Dime - Berdine's.
My grandson is celebrating his first birthday Saturday, and I was looking for something unusual. You know, something not sold at Wal-Mart.
I walked into the store and was transported at least 50 years back in time. I looked around, and did not see a flux capacitor (For all you fans of 'Back to the Future').
The store is full of the stuff you used to see at 5 and 10 cent stores in Parkersburg and every small town in America.
The lady in charge said to sample the penny candies, and be sure and go behind the counters if I needed to.
It was amazing. I found a "top" that had a rod that you pushed down and the top spun and whistled. I bought that, among other trinkets and toys.
I got into a conversation with the owner and a local lady that happened to be in the store. This is where it gets good.
Gasoline in Harrisville just went to $3.98. I asked how can anyone working for minimum wage possibly make a living with prices like that.
The lady in charge took offense, saying "I have agreed with all you have said up to that last comment". She said that she and her husband had bought a home and a car while both of them were working minimum wage jobs.
We did not have a credit card and were doing just fine. She said that her church had a food drive for a needy family, and she and her husband contributed what they could spare for this family, and was glad to do it.
At the end of the collection, she discovered that her family was the object of the food drive.
There is a moral somewhere in this heartwarming story.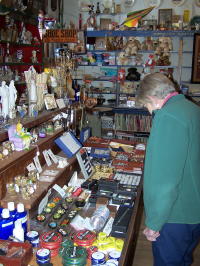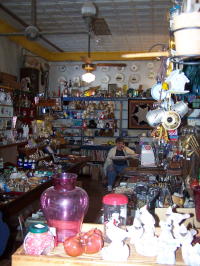 See also BERDINE'S 5 & 10 IN HARRISVILLE