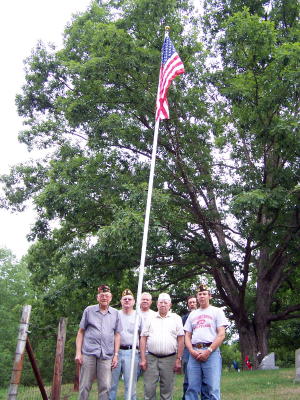 Absalom Stump Cemetery has a brand new flag
July, 2007
A new flag on a new pole was erected yesterday by Grantsville VFW Post 5959 at the Clayton Stump Cemetery on Zeke's Run, off State Rt. 7, Russett Road.
The dedicated veterans are continuing their flag program for the region, in recognition of American soldiers.
Some of the well-known members of the historical Stump clan repose in the cemetery.
Other well-known county names include Gherke, Barr, Robinson and Starkey.
The earliest burial was Okey L. Stump in 1899.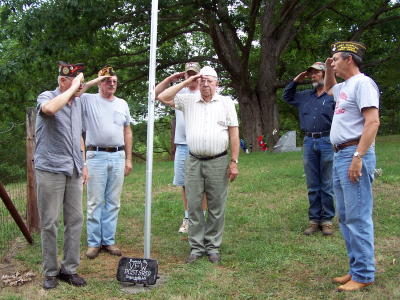 VFW Post 5959 members salute Old Glory ...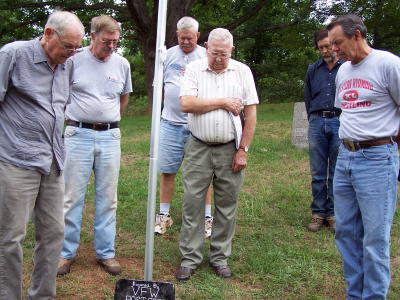 ... and pray for America's soldiers