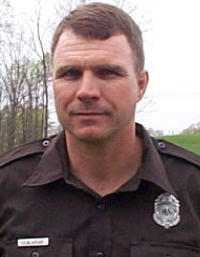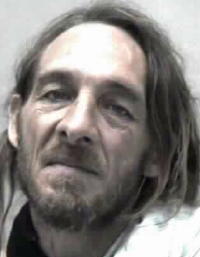 DNR officer John Apgar (L) shot Billy Ray Hardway
(R) Monday night, attempting to serve felony warrants
The Department of Natural Resources and the WV State Police have declined to comment on what led to the shooting of Daniel's Run resident Billy Ray Hardway, 45, by DNR officer John Apgar.
DNR spokesperson Hoy Murphy told the Herald "We cannot compromise the investigation," saying the investigation will take its course.
Cpl. Doug Starcher is reportedly the lead investigator.
Murphy declined to comment whether Hardway had a weapon when Apgar was attempting to serve felony warrants Monday, related to an earlier incident.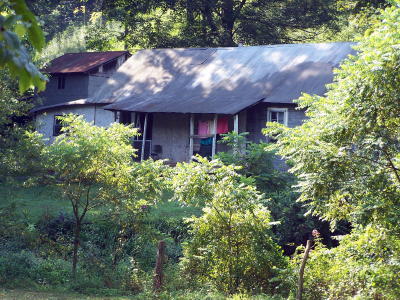 The State Police Crime Lab was at the Ramona Price residence
on Daniel's Run Tuesday, investigating the Apgar-Hardway incident
Apgar was reportedly entering the Ramona Price residence Monday evening where Hardway has lived for about three years with the 73-year-old woman. Apgar was accompanied by a Wirt County DNR officer.
Hardway is now in Central Regional Jail on $100,000 cash bond, charged with three counts of wanton endangerment involving a firearm and illegally possessing a firearm as a felon.
Charges have yet to be filed related to the Monday shooting incident.
Neighbors have complained about Hardway's behavior in the community, allegedly pointing a gun and threatening to kill three youths.
Hardway was shot in the shoulder and taken to Charleston Area Medical Center following Monday's incident, then was placed in CRJ.
See earlier Herald stories.