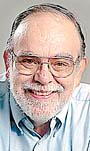 These student test scores do not line up
By Dave Peyton dailymail.com
March 13, 2006
So how are West Virginia public school students doing in comparison with the nation and the world? Why do I have an uneasy feeling that we'll never know?
Why? Because I also have an uneasy feeling that bureaucrats are using smoke and mirrors on us and really don't want us to know.
Here's the conundrum:
A recent test of eighth graders in West Virginia showed that 71 per cent of them were proficient or better in math. On the other hand, a federal test showed that only 18 percent of eighth graders were proficient in the same subject.
West Virginia has its own homegrown test. It's called the West Virginia Educational Standards Test, or WESTEST. Meanwhile, the federal National Assessment of Educational Progress, the test that found West Virginia eighth-graders lacking, is considered the best measurement of achievement in the U.S.
When West Virginia educators came up with WESTEST, I noted in a column that creating our own test for our own students sounded a little shady to me.
We live in a shrinking world, where even a national test may not be the best way to go. We probably ought to be comparing students in the West Virginia with students in all countries, not just the United States.
I was assured that federal education officials had approved WESTEST and that it would accurately measure student progress in West Virginia.
So now that WESTEST's results don't compare with the federal test results, we hear from state education officials that (a) You can't compare apples and oranges and (b) written tests can't measure overall educational success.
The Education Trust, a nonprofit think tank that looks at state compliance with the No Child Left Behind law, uncovered the disparity. State officials say the study didn't take into consideration such things as the number of questions asked on each test, question forms used and the subject matter covered. It's the apples and oranges thing.
Let's face it. We're not going to get state education officials to admit our kids are in trouble educationally. It's the Lake Woebegone Syndrome. All of our kids are above average.
It's not our own WESTEST that's flawed. It's the federal test.
Meanwhile, I doubt the folks in China are at a point where they test all their students. But I'll bet that, if they did, they'd find that they're moving ahead of both West Virginia and U.S. students.
That is a factor that we Americans tend to ignore and will probably continue to ignore until we wake up and discover that we've become economic slaves of China, and that lack of education has sealed our fate forever.
If we want to continue to ignore our educational shortcomings by crying "apples and oranges " why test kids at all? Why not continue to lull ourselves into believing that all of our students are above average?
Perhaps we can forestall the crisis until we've all departed this vale of tears, or at least until the current educational bureaucrats, who provide us with smoke and mirrors, can retire.
Peyton may be reached at davepeyton@davepeyton.com