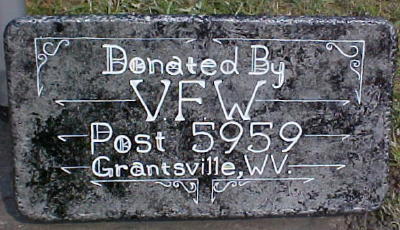 It was flag raising day on Henry's Fork.
Grantsville VFW Post 5959 set the flag pole at the Starcher Cemetery, the largest rural cemetery along the creek which divides Calhoun and Roane County.
The post has had an on-going project of erecting flag poles in county cemeteries, and yesterday a few members gathered to do another one on Henry's Fork.
The next project has been scheduled for Goodnight Cemetery.
The Starcher Cemetery is one of four located in Lee District.
Post Commander Albert Tanner said there are a number of veterans buried in the cemetery.
"We do this to honor them," he said.
Names generally associated with Lee District repose in the cemetery, on a hill above Henry's Fork, like Mace, Price, Whytsell, and certainly lots of Starchers.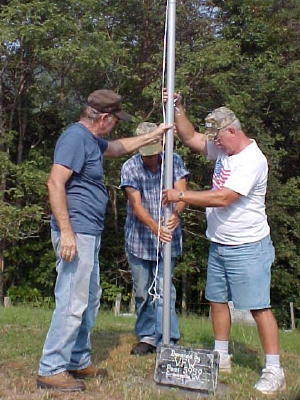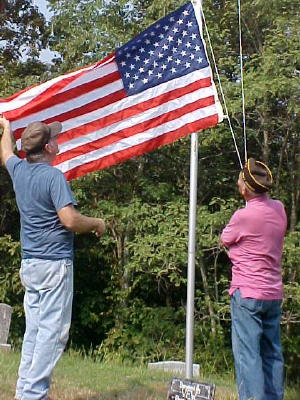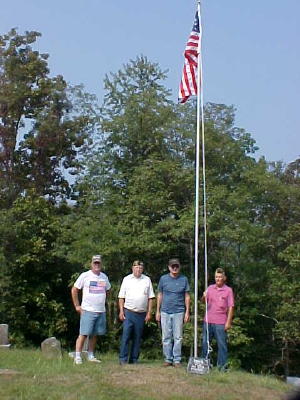 (L-R) Danny Hays, Victor Whytsell,
Stan Norman and Albert Tanner