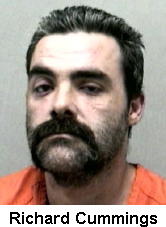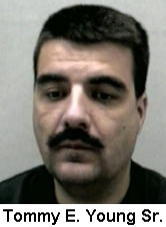 Two of Clay Counties "Murder Mountain" players seem to be faring well in the court system.
Clay's former "Murder Mountain" resident Richard Cummings, a convicted felon, was reportedly picked up by Jackson County authorities and charged with carrying a loaded weapon on June 6th.
Cummings, who was a principal witness in a Roane County murder case and was accused by his sister of grinding up a still missing Roane County woman, is free on bond.
Cumming's sister, Renee Boyd of Murder Mountain, accused him of helping grind-up 18-year-old Christian Dawn Starcher Seabolt, missing since August 31, 2002.
Boyd told authorities that Cummings and convicted murderer Tattoo Vince Gosolow killed the girl, saying they made sandwiches with her flesh, calling them "b - - - h burgers."
Those allegations have apparently not been sustained.
Cummings was a participant in the cross-fire on Clay's "Murder Mountain" last year, where hundreds of rounds of ammo were fired in a family-drug dispute.
Cummings, dragging his children with him down the mountain, was shot by Tommy Young, Sr. the long-time live-in of his sister Renee Boyd.
Cummings got-even later, shooting at Tommy Young, Sr.
Cummings and his girlfriend Sandra Kahlaf were present in Roane County when Tattoo Vince Gosolow murdered Judson Reid, and took his body to Clay County where it was dumped on Pisgah Ridge, high above the Town of Clay.
Goslow was convicted of the murder.
Young's son, Tommy Young, Jr., who is now 18, was also charged during the shooting spree.
Meanwhile, a special Clay County prosecutor Brian Lanham has apparently dismissed all charges against Tommy Young Sr. The felony counts included malicious wounding and four counts of wanton endangerment. Young has been free on $150,000 bond.
It was unclear exactly why the case was dismissed, but a source said it was because Richard Cummings, his victim, has declined to testify against him.
SEE earlier Murder Mountain stories on the Herald by using SEARCH