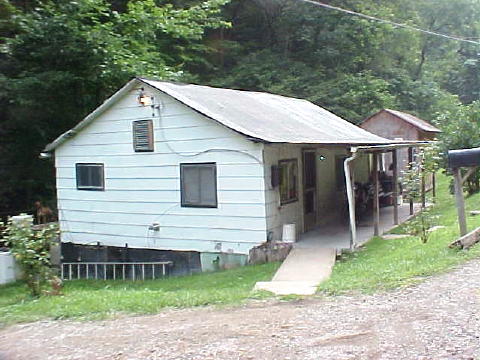 State Police searched this Rt. 5 house for meth lab in July, 2004
A Calhoun man has plead guilty to conspiracy to manufacture a controlled substance, related to the operation of a meth lab discovered on Hog Knob Hill.
Jones appeared before Judge David Nibert, Calhoun Circuit Court, last week.
Michael "Bub" Jones, 33, of Grantsville, is scheduled for sentencing in December, according to Calhoun County Prosecutor Matt Minney.
Danny Minigh, 54, formerly of Webster County, plead not guilty before Judge Thomas Evans III to the same meth lab incident, his case is set for trial in November.
In July, 2004, State Police in Grantsville confiscated a clandestine drug lab used in the manufacturing of methamphetamine at the Jones residence on Hog Knob Hill.
Sr. Trooper J. B. Hunt of the Grantsville Detachment obtained a search warrant for the dwelling following a traffic stop at Burnsville, where several individuals appeared to be linked to the creation of a lab.
Braxton State Police stopped a vehicle after they observed ingredients used in meth production, namely acetone, decongestants, Red Devil lye, gas line anti-freeze and other items.
One of the occupants of the van reportedly disclosed the location of a meth lab in Calhoun County.
The Jones house, where the meth lab was allegedly found, is located three miles east of Grantsville along State Route 5.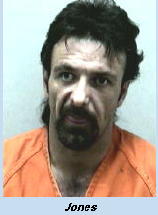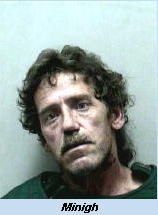 James "Bub" Jones reportedly told police that Minigh had gone to several different stores purchasing ingredients for meth production. He said Minigh had come to his house asking to store the lab on his property.
State Police said the van contained receipts from several different stores. Some stores limit the purchase of meth ingredients, requiring the drug producer to visit many different locations. The men reportedly went to at least ten different stores.
Sgt. Darrin Campbell of the Grantsville Detachment, told the Herald Danny Minigh illegally used the name of Roger Lee Minigh, a Gilmer County pipe fitter, at the time of his arrest.